'THE MARKETS ARE RIGGED…'
High Frequency Trading Comes Under Fire as Feds Launch Probe
FTMDaily.com – It is no secret that many Americans have lost faith in the financial markets. Now, a new book written by Michael Lewis entitled Flash Boys: A Wall Street Revolt, is exposing (in layman's terms) one of the most pernicious schemes plaguing the U.S. stock market: HIGH FREQUENCY TRADING.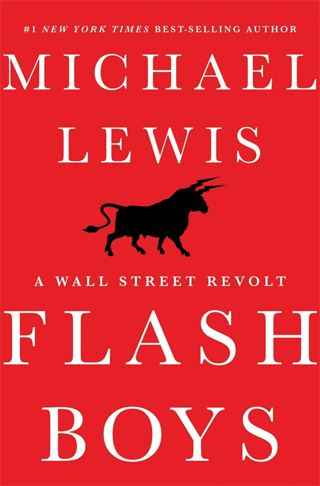 In the old days, trading on the stock exchanges involved lots of people shouting out buy and sell orders in a trading pit. But in today's increasingly computerized world, financial trading has become highly sophisticated with more than half of the entire stock market controlled by computerized high frequency algorithmic trading.
According to author Michael Lewis, who has researched the practice of high frequency trading in-depth, the U.S. stock market is 'rigged,' thanks to the practices employed by these high frequency traders. Through collusion with stock exchanges and big Wall Street banks, high frequency traders have reportedly cost average retail investors and traders billions of dollars in lost profits.
The release of Lewis' book, and his appearance on 60 Minutes, comes as the FBI has launched a probe into whether high frequency trading firms are guilty of insider trading, due to their use of fast-moving market information unavailable to other investors.
The FBI's investigation comes on the heels of a similar probe by the SEC and the CFTC into the practice of high frequency trading.
As an active trader, the practice of high frequency trading is something that I have been keenly watching for many months. I plan on reading Lewis' book this week and learning more of his findings. I'll report my thoughts in an upcoming briefing.
Until tomorrow,
Jerry Robinson
---
Inside this Issue
---

"Preparing — and Profiting — From the Coming Collapse"
U.S. stocks jump on dovish comments from Fed Chairwoman…
The world's biggest hamburger chain announced Friday that participating U.S. locations will offer small cups of McCafe coffee at no charge during breakfast hours from March 31 through April 13.
Shock drop raises expectations the ECB will take radical action to stop the threat of deflation in the currency bloc.
U.S. companies outside of the finance industry are holding more cash on their balance sheets than ever, with $1.64 trillion at the end of 2013.
U.S. companies have stockpiled nearly a trillion dollars of cash offshore to avoid paying higher tax bills at home.
Japan's consumption tax rate jumps from 3% to 8% in effort to deal with swelling social security costs.
View the Investor Wire Archive >>
U.S. Financial Markets
Real-time Gold and Silver Prices
Precious Metals Market Update with Tom Cloud
---

"World News Headlines That We Are Tracking"
Tensions grow as Korea turns hot…
Modern-day 'silk road' traverses Russia and Kazakhstan to link a Chinese megacity with a key commercial hub in western Germany.
As U.S. Secretary of State John Kerry attempts to get peace talks back on track, sources close to the negotiations say Pollard could become part of the deal.
The U.S. Geological Survey says the magnitude-4.8 earthquake that shook northern Yellowstone National Park is the strongest there since 1980.
Radical new concept could see vertical stations in New York and London…
Spanish historians claim they've discovered the 2,000-year-old Holy Chalice, the biblical cup that Jesus Christ used during the Last Supper.
Our sun let loose a major solar flare on Saturday, briefly disrupting radio signals on Earth.
---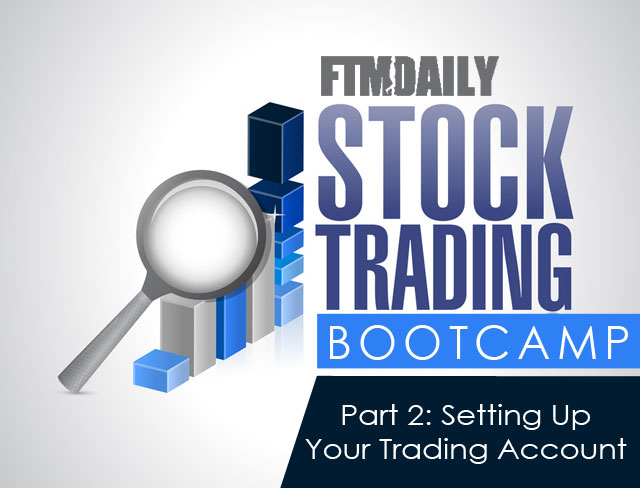 Stock Trading Bootcamp 2014: Part II
Broadcast Every Saturday Morning – Hosted by Jerry Robinson


Topic: In Part II of our Stock Trading Bootcamp podcast series, Jerry Robinson explains step-by-step how to set up an online stock trading account.
Download Now >>
(Right click link above and 'save as' to your device)
Read This Week's Show Notes >>
Other Listening Options
---

"Daily Investment Trends for the Savvy Investor"
You are attempting to view premium content for subscribers only. If you are a subscriber, log in here. If you are not currently subscribed, you can learn more here.
View the Daily Chart Archive >>
---

"A Daily Stock Trading Idea for Short-Term Traders"
— Subscribers Only —
You are attempting to view premium content for subscribers only. If you are a subscriber, log in here. If you are not currently subscribed, you can learn more here.
Trade Alert – April 1
Two of our trades were up over 1% each on Monday!
Enter the Trading Room to View all Trading Activity >>
View our Trading Performance >>
Not a subscriber? Learn more here >>
---


"A Daily Dose of Financial Wisdom from God's Word"

"For I know the plans I have for you," declares the LORD, "plans to prosper you and not to harm you, plans to give you hope and a future."
Jeremiah 29:11
---
---