THE TRIGGER TRADER'S GUIDE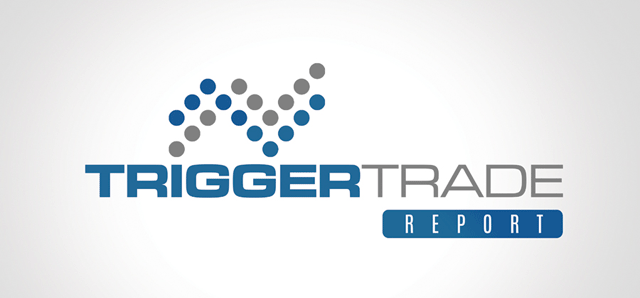 NOW AVAILABLE: New Stock Trader's Guide
FTMDaily.com – This morning, we are excited about the release of our brand new stock trading guide, exclusively for use with our Trigger Trade system. This new trading guide is for FTM Insiders and seeks to answer many questions that we have received about our stock trading service over the last several months.
The Trigger Trade Report is a momentum-based trading system that offers low-risk stock trading setups. Through a handful of proprietary technical indicators, we are able to accurately identify potential entry and exit prices.
One thing you should know about the Trigger Trade system is that it is highly conservative. (We hate to lose money on a bad trade!) Therefore, you will notice that we set all of our stop orders at 8% or less.
Our goal is to consistently generate returns of 1%-5% per trade. The typical holding period for each trade can range anywhere from 5 hours to 15 weeks.
If you are not a current subscriber, click here to see what you are missing. Come join us here in the Gold member community!
Until tomorrow,
Jerry Robinson
---
Inside this Issue
---

"Preparing — and Profiting — From the Coming Collapse"
The Internal Revenue Service sheds new light on the shifting regulatory landscape of virtual currency.
Only 74% more to go…
Iraq bought 36 metric tons of gold this month valued at about $1.56 billion in the largest purchase by a nation in three years.
"Mines and shafts are becoming unviable; people are hungry; children are not going to school; businesses are closing and crime in the platinum belt is increasing."
The bank expects small-cap stocks to bring in between 5% and 10% this year.
In the face of Western sanctions, Putin intensifies his courting of the East.
The BRICS are all slipping into recession.
But Moscow boasts it can launch a homegrown replacement payment system that could be ready in as little as six months…
With 47% of U.S. jobs at high risk of being computerized in the next few decades, now might be a good time to add to your skill set.
A worthy read by Patrick O'Shaughnessy.
View the Investor Wire Archive >>
U.S. Financial Markets
Real-time Gold and Silver Prices
Precious Metals Market Update with Tom Cloud
Read/Print Audio Transcript >>
View Our Current Precious Metals Specials Here >>
---

"World News Headlines That We Are Tracking"
Don't worry, it was only the President of the United States that just said that…
David Cameron joined Barack Obama, Angela Merkel and Xi Jinping and other world leaders to play a "nukes on the loose" war game to see how they would cope with a terrorist nuclear attack.
The forgotten war goes on…
U.S. Pacific Command Admiral Samuel Locklear sounds the alarm on China's rapidly expanding nuclear capabilities at sea.
Former U.S. Defense Secretary publicly blames President Obama for the "terrible, terrible diplomacy that the United States has conducted with Afghanistan over the last several years."
A major quake would be a potential threat to the economy of Chile, which is the world's top copper producing nation.
Should businesses be able to threaten reviewers with legal action?
---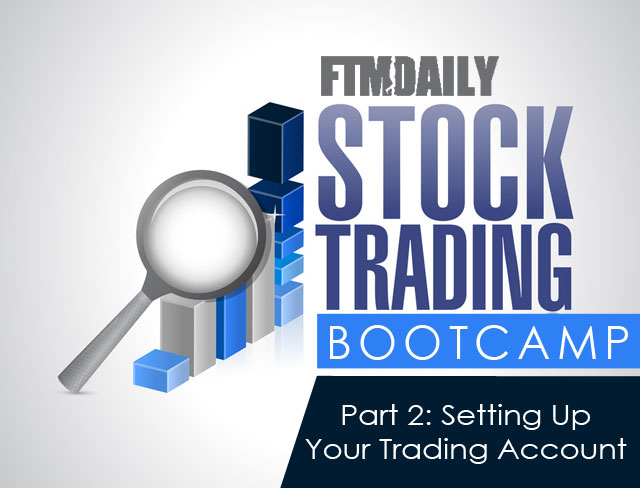 Stock Trading Bootcamp 2014: Part II
Broadcast Every Saturday Morning – Hosted by Jerry Robinson


Topic: In Part II of our Stock Trading Bootcamp podcast series, Jerry Robinson explains step-by-step how to set up an online stock trading account.
Download Now >>
(Right click link above and 'save as' to your device)
Read This Week's Show Notes >>
Other Listening Options
---

"Daily Investment Trends for the Savvy Investor"
You are attempting to view premium content for subscribers only. If you are a subscriber, log in here. If you are not currently subscribed, you can learn more here.
View the Daily Chart Archive >>
---

"A Daily Stock Trading Idea for Short-Term Traders"
— Subscribers Only —
You are attempting to view premium content for subscribers only. If you are a subscriber, log in here. If you are not currently subscribed, you can learn more here.
Trade Alert – March 26
HP moving higher… up 1.32% Tuesday!
Enter the Trading Room to View all Trading Activity >>
View our Trading Performance >>
Not a subscriber? Learn more here >>
---


"A Daily Dose of Financial Wisdom from God's Word"

"Do not be deceived,God is not mocked; for whatever a man sows, this he will also reap."
Galatians 6:7
---
---