Podcast: Play in new window | Download (Duration: 3:32 — 2.6MB) | Embed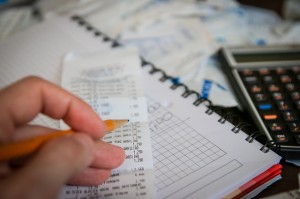 With all the end-of-year hype surrounding the fiscal cliff and the relief that came with New Year's legislation permanently extending most income tax rates, one change seems to have caught most people by surprise: the 2 percent increase in FICA (Federal Insurance Contributions Act) tax. That increase, the result of an expiring provision that was not extended, means that the vast majority of American workers are now receiving about 2 percent less in their take-home pay.
Remember, in the midst of the last recession a little more than two years ago, Congress passed and the president signed the Tax Relief, Unemployment Insurance Reauthorization, and Job Creation Act of 2010. This new law included a 2 percent reduction in the Social Security (OASDI) portion of the FICA tax. The provision was designed to help put a little more money into the wallets of American workers during the challenging economic environment of 2011. While the employer portion of the OASDI contribution remained at 6.2 percent, the employee contribution was reduced from 6.2 percent to 4.2 percent. The provision was extended through 2012 by the Temporary Payroll Tax Cut Continuation Act of 2011 and the Middle Class Tax Relief and Job Creation Act of 2012.
The reduction was never meant to be permanent, as it put additional financial pressure on the already stressed Social Security Trust Fund. So during the 2012 fiscal cliff negotiations, both Democrats and Republicans agreed that it should expire at the end of the year.
Despite media reports warning of the impending payroll tax increase, many Americans were caught off guard when they received their first paychecks in 2013.
How much of an impact might the additional withholding have?
A family earning $60,000 a year will see their pay cut by about $1,200 a year, or $100 per month, during 2013. Those earning $100,000 will receive about $2,000 a year, or about $167 per month, less.
While most experts believe the decrease in take-home pay won't be enough to cause major economic damage, it may encourage families to cut back on spending enough to slightly dampen the nation's overall growth. For example, the 2 percent decrease could represent a family's monthly utility bill, an investment in a college savings account, or a week's worth of groceries.
If you have questions about your FICA withholding, your human resources department or personnel manager might be a good place to start. These representatives are typically prepared to answer such questions and more importantly can confirm that your withholding is correct.
So make sure you have your financial affairs in order and a good way to start this process would be to contact me by e-mail at lifetime@donet.com or call me toll free at 1 (888) 914-9909. I would be more than happy to review your financial situation with you to make sure your financial house is in order, and thank you for joining me this week for your retirement minute.
Until next week!
Have a retirement planning question for John Bearss? Send it to him here.
Disclaimer: Investing involves risk. Always do your own due diligence and consult a trusted financial professional before making any investing or financial decisions. John Bearss is a retirement specialist.  He is also a registered representative of and offers securities through SICOR Securities, Inc., Member FINRA, MSRB, SIPC, 6500 Poe Avenue, Suite 105, Dayton, OH 45414 | (937) 890.3101. Neither SICOR Securities, Inc., Lifetime Decisions Management nor their representatives provide legal or tax advice. Please consult your CPA or qualified tax advisor before making any decisions. Lifetime Decisions Management, Inc. and SICOR Securities, Inc. are not affiliated.