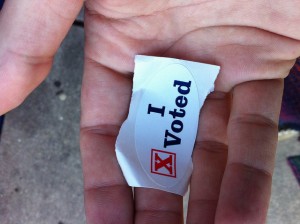 If you're like me, you have cancelled the cable, shut off the satellite, and turned in your DVR. No thanks, cable TV… I will not pay $75-$150 per month to get 200 channels and realize there is still "nothing good on TV". However, every once in a while I get an itch to turn on the tube for live coverage of a major news event. Tonight is one of those nights.

While many Americans equate the midterm election results to a five-hour C-SPAN3 snooze marathon, I block off the hours and put the "Do Not Disturb" sign on the family room door. The results of these important, yet often overlooked, midterm elections play a vital role in the direction of federal, state, and local fiscal policy. The midterms have also shown a strong correlation to stock market movements in the days and weeks following election day.
So, what is a cable-less, DISH-less family to do on election night? We have put together a list of live streaming election results coverage below (courtesy of Gigaom research). So, order a pizza, cut up the veggies, and pop some popcorn… and enjoy the election results: NO CABLE REQUIRED!
The above 2014 election live streaming information was provided courtesy of Gigaom research.