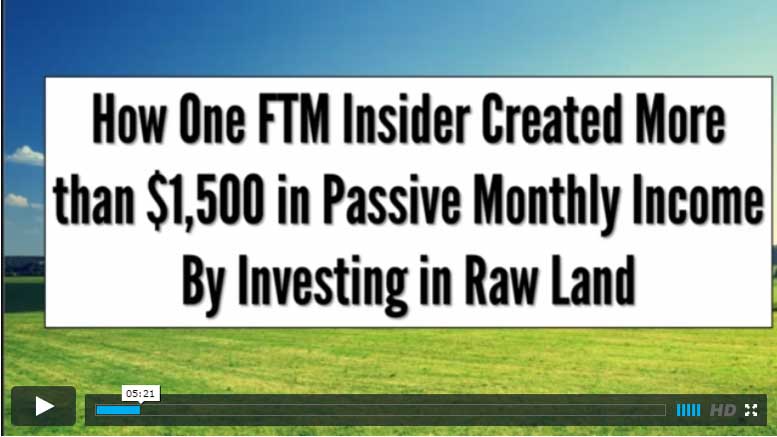 WEBCAST: How an Gold member Created $1500 Passive Monthly Income
Welcome to FTMDaily's October 2015 Subscribers-Only Video Conference Call!
In this 65-minute video webcast, Jerry Robinson welcomes FTM Insider, Chris P., who has created $1,500+ in passive monthly income in less than six months using raw land deals. Chris and Jerry will discuss:
How and why Chris got started in raw land investing
Where Chris learned how to make land deals to create income
An actual real-life example of a recent land deal Chris made
What this new income means for Chris
A FREE Land Investing Blueprint for FTM readers only (get it instantly here)
Plus, Chris answers questions from the audience
And much more…
Get instant access to this video by joining our Gold member community here!