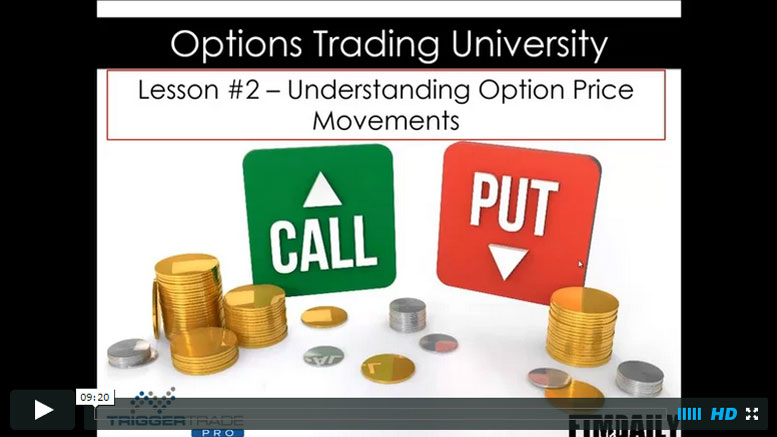 VIDEO TUTORIAL: Understanding Option Price Movements
In Lesson #2 of our Options Trading University, Jennifer Robinson explains option price movements. In this lesson you will be introduced to two key terms: delta and volatility.
In this brief 9-minute video tutorial, Jennifer Robinson introduces you to many basic principles including:
The importance of understanding delta to forecast profit potential in your option trades
What volatility is and how it impacts the price of an option's premium
Using options to profit from earnings season
And much more!
Stay tuned for more video lessons in our special Options Trading University series.
Enjoy the video!