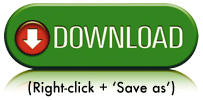 _________________________________
SHOW NOTES – Why the Germans Want Their Gold Back
Plus, a market update for precious metals investors and our stock of the week
00:37 >>
Why the Germans Want Their Gold Back
It was recently reported that Germany was repatriating much of its gold back from France and the United States. In Segment One, Jerry Robinson explains what exactly happened and what every investor should understand about what it means for the U.S. dollar.
READ NOW: "German Gold Repatriation 101: An Interview with Jerry Robinson"
---
Sign up to receive the FTMWeekly Podcast in your email inbox every Saturday
---
33:25 >>
Precious Metals Market Update with Tom Cloud
In this segment, we are joined by Tom Cloud in this week's Precious Metals Market Update. Tom provides precious metals investors with his insights and forecasts for gold and silver along with some comments on the recent German gold repatriation.
This segment is a must-listen for all precious metals investors.
Related Headlines
Silver News: Will Silver Outperform Gold and Platinum in 2013? >>
Will the Price of Platinum Outperform Gold in 2013? >>

---
---
46:08 >>
John Bearss – Retirement Income to Last a Lifetime – Annuities and Life Insurance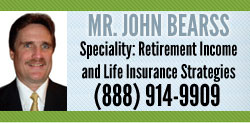 Later, in this week's Retirement Minute segment, financial advisor John Bearss provides listeners with information on what to expect when filing your 2012 taxes. Since the American Taxpayer Relief Act of 2012 was passed so late in the year, it has created a logistical nightmare when it comes to filing your tax returns for the IRS. In this segment, John answers the question: "When can I file taxes for 2012?"

Related Headlines
One "Tax-Free" Strategy The IRS Hopes You Never Discover >>
Find a Christian Financial Advisor with our 100% Free Referral Service >>
>> John Bearss is a financial advisor with 26 years of experience. In addition to offering holistic retirement and financial planning advice, he also provides FTMWeekly listeners with 100% free financial coaching on our Five Levels of Financial Freedom. To schedule your free coaching session, call John Bearss directly at (888) 914-9909. Or you can email him at john @ cfanetwork.org