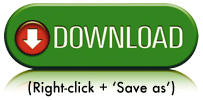 The Spiritual Deception of Money
Plus, an update for precious metals investors
_________________________________
SEGMENT ONE
An Interview with John Bearss on Retirement Income Strategies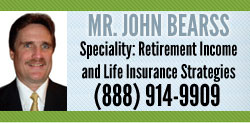 In segment one, Jerry is joined by John Bearss. John has been in the investment and insurance business for over 25 years. During this brief interview, John explains what's driving the current market volatility and shares one of his favorite strategies for those nearing retirement: the three buckets of money. One bucket is for liquid savings. Another bucket is for risk-based investments. And the third, and final, bucket is something John refers to as protected growth. John offers all FTM readers and listeners a complimentary 30 minute retirement consultation. John can be reached directly by phone at (888) 914-9909 or by email at john@cfanetwork.org.
Have a retirement planning question for John Bearss? Send it to him here.
---
Receive our
100% FREE

FTMDaily Daily News Briefing Free Right in Your Inbox

Hard-hitting news and insights that the mainstream media won't touch >>

No spam guarantee!

---
Precious Metals Market Update – Precious Metals Advisor, Tom Cloud

Tom Cloud joins us for his weekly Precious Metals Update.
OVER 10 HOURS OF FREE PRECIOUS METALS INVESTING EDUCATIONAL RESOURCES HERE >>
---
SEGMENT TWO
An Interview with Jerry Robinson on the Spiritual Impact of America's Economic Crisis
In Segment Two, we are broadcasting an interview that Jerry Robinson gave while he was speaking at the Prophecy Summit at Pikes Peak. During the interview, Jerry explains the dark side of money, including the spiritual impact of America's economic crisis.
Here are some of the themes that Jerry covers in this interview:
– Money is one of the great deceivers of mankind, becoming the sole ambition of far too many.
– Our entire system of money is based on debt.
– Money controls our politicians, our media, and of course, every corporation on earth.
– Further, money is used by the most corrupt institutions on Earth to control us.
In this insightful interview, Jerry explains why a proper understanding of money and basic economics helps one to "follow the money" and make sense of the world — a valuable skill in troubled times.
(VIDEO) The Spiritual Deception of Money
---
Disclaimer: Investing involves risk. Always do your own due diligence and consult a trusted financial professional before making any investing or financial decisions. Jay Peroni is a Certified Financial Planner and is part of our Christian Financial Advisor Network. FTMDaily is affiliated with Jay Peroni and Faith Based Investor, LLC.
---