Podcast: Play in new window | Download (Duration: 1:07:20 — 123.3MB) | Embed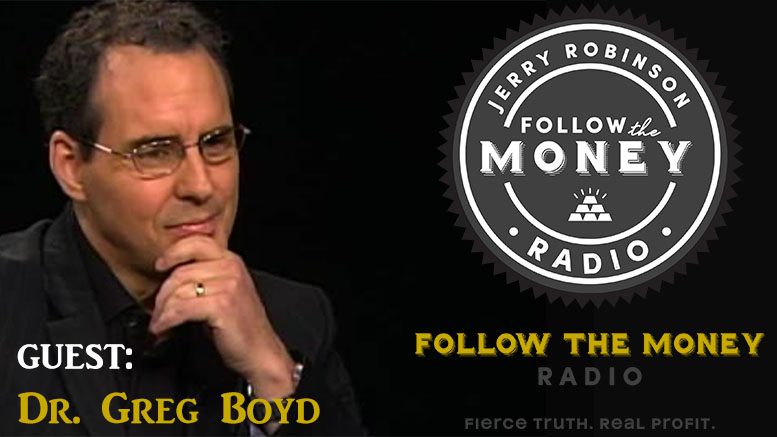 The Road Less Traveled
Welcome to this week's edition of Follow the Money Weekly Radio!
In this week's broadcast, Jerry Robinson is joined by Christian theologian, pastor, and author Dr. Gregory Boyd for a sneak-peek at Dr. Boyd's provocative new book, "The Crucifixion of the Warrior God". Also,
p
recious metals expert Tom Cloud relates important news about gold and silver.
>
Subscribe
on iTunes |
Download

Segment 1: Leaving the Broad Way Behind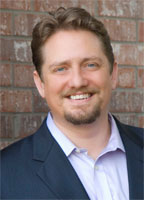 In this segment, Jerry shares former aspects of his life when he was one of Jehovah's Witnesses, and encourages us to seek the truth, no matter the cost. Highlights include:
The unquenchable fire of godly desire
The consequences of conforming…and not conforming
Why are we fearful of asking hard questions about our faith?
Recommended Links
Witnessing to Jehovah's Witnesses: What You Should Know
Jerry Robinson Ministries International
NEW YEAR'S SAVINGS

: GET $50 OFF YOUR FIRST YEAR OF PRO TRADER!
Use Coupon Code: TRADE2017

Best Money-Back Guarantee On The Web
Segment 2: A Conversation with Christian Theologian Dr. Gregory A. Boyd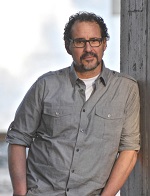 In this segment, Jerry and Dr. Gregory Boyd, the Senior Pastor of Woodland Hills Church in St. Paul, Minnesota and President of Reknew.org, engage in an in-depth, compelling discussion about the historic journey and sometimes misguided direction of the Church. Among the key points:

What is the Kingdom of God?

Constantine's "epiphany" and the aftermath in the Church
What is our financial responsibility in the Kingdom of God?
Reconciling the Old Testament God with the New Testament God
Are we ambassadors of Christ...or the world?
So, why are there so many different Protestant denominations?
How to renew and disciple our (ever-chattering) minds
Recommended Links

The Myth of a Christian Nation by Gregory A. Boyd
The Crucifixion of the Warrior God: Volumes 1 & 2 by Gregory A. Boyd
Escaping the Matrix by Gregory A. Boyd and Al Larson
Segment 3: The Precious Metals Market Update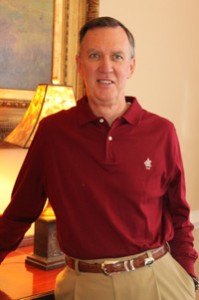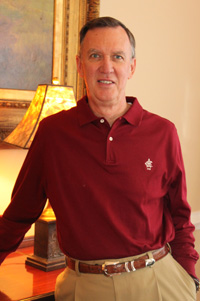 With over 40 years of market experience, precious metals expert Tom Cloud brings us his perspective of what lies ahead for gold and silver. Topics include:

A brief introduction from Tom

Gold continues its eastbound flow to Asia
"The lowest storage rates in the world"
Trump Administration is highly favorable for gold and silver

BRAND NEW!

Self-directed trading program
Request your free Gold Investors Kit now
---
Call 800-247-2812 now for the best prices on gold and silver coins and receive Free Shipping & Insurance when you mention FTMDaily.
If you enjoyed this week's episode, please share it on Facebook, Twitter, and any other social media outlets. Help us spread the word!
One of the best ways to promote our work is to leave an honest review for Follow the Money Weekly on iTunes! Ratings and reviews are extremely helpful and greatly appreciated! They do matter in the rankings of the show, and I read each and every one of them personally. Thank you for your support! See you next week!

---
Join the FTMDaily Community
Sign up to get the FTMDaily Podcast delivered straight to your inbox


We value your privacy and will never share your email
Recent Podcasts by Jerry Robinson
incoming searches: Jerry Robinson, Tom Cloud, Follow the Money, Dr. Gregory A. Boyd, JRMI, Jehovah's Witnesses, Christians, Church, American Revolution, the Kingdom of God, The Crucifixion of the Warrior God
image credit: Shutterstock