Podcast: Play in new window | Download (Duration: 55:46 — 102.2MB) | Embed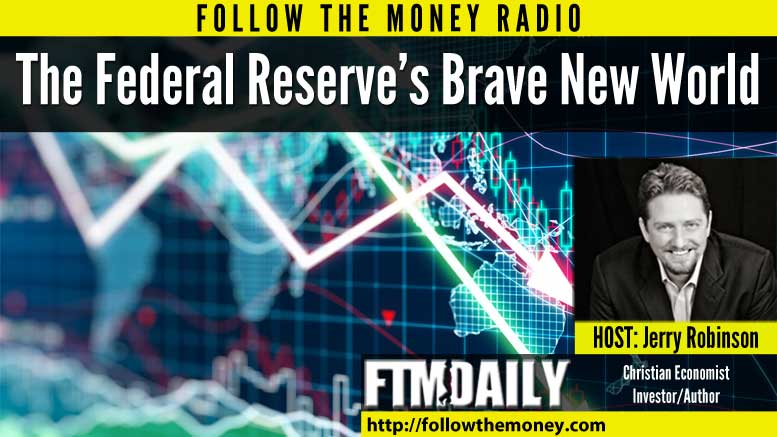 The Federal Reserve's 'Brave New World'
Welcome to this week's edition of Follow the Money Weekly Radio! 
In this week's broadcast, Christian economist
Jerry Robinson
discusses the Fed's (aka "that leech on our economy") recent annual meeting and another Clinton (Foundation) affair. Also, Tom Cloud has the latest news on the precious metals markets.
 >
Subscribe
on iTunes |
Download

Segment 1: When the Fed Speaks…
In this segment, Jerry examines the precarious announcements from the Fed's annual meeting in Jackson Hole, Wyoming.  These are just a few of the monetary policy tools (some old, some new) being considered:
Interest rate increase in September

Inflation targeting

Buying non-government-backed assets like corporate debt

NO negative interest rates!

(was that a wink?)

    
Additional Reading Links
The Hidden History of the Federal Reserve
"Bankruptcy of Our Nation" by Jerry Robinson
Segment 2: It's Hillary again…
The Clinton Foundation has come under deeper media scrutiny.  Here's what we know:
Tyrannical regimes, such as the Saudis and Qataris, jointly donated tens of millions of dollars

Saudi regime alone

donated between $10 million and $25 million

to the Clinton Foundation, as late as 2014 (as she prepared her presidential run)

Clinton is a friend of the petrodollar system

Horrific human rights violations in donor countries openly defy Clinton Foundation's principal objectives
Additional Reading Links
The Clinton Foundation – Girls and Women
Real Estate…Gets its own Stock Market Sector
Real estate will break free from the financial sector into

its own group

this week

REITs likely to be beneficiaries

Watch our

Weekend Briefing

for rising opportunities!
There's Gold in That There Trash!
Scottish scientists have developed

a new method

for recovering gold from old gadgets

Electrical waste contains as much as 7% of the world's gold

Potential recovery of 300 tonnes per year

   
Segment 3: Precious Metals Market Update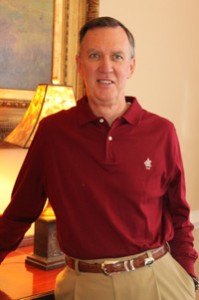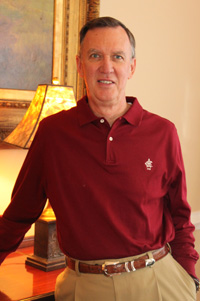 Precious metals advisor Tom Cloud reports on the latest market events impacting the price of gold and silver.  Some of this week's highlights include:
Financial community on edge awaiting China's SDR's

Wait, what?! Rumors that China has 11,000-12,000 tons of audited gold?!

(knock, knock Fort Knox!)

Almost all Central Banks are intently buying gold

George Soros is buying massive amounts of gold

US dollar remains in dangerous waters
Request your free Gold Investors Kit now
---
Call 800-247-2812 now for the best prices on gold and silver coins and receive Free Shipping & Insurance when you mention FTMDaily.
Segment 4: FTM Weekly News Report
Segment 5: The Height of Madness/The Depth of Despair
And last, but certainly not least, Jerry shares two powerful news reports that reduced us to our knees.
Additional Reading
Man Cannot Rule Man by Jerry Robinson
FTM INSIDER EXCLUSIVE VIDEO

:

If you enjoyed this week's episode, please share it on
Facebook
,
Twitter
, and any other social media outlets. Help us spread the word!
One of the best ways to promote our work is to leave an honest review for Follow the Money Weekly on iTunes! Ratings and reviews are extremely helpful and greatly appreciated! They do matter in the rankings of the show, and I read each and every one of them personally. Thank you for your support! See you next week!

---
Join the FTMDaily Community
Sign up to get the FTMDaily Podcast delivered straight to your inbox
We value your privacy and will never share your email
Recent Podcasts by Jerry Robinson
incoming searches: david morgan, silver, gold
image credit: Pexels