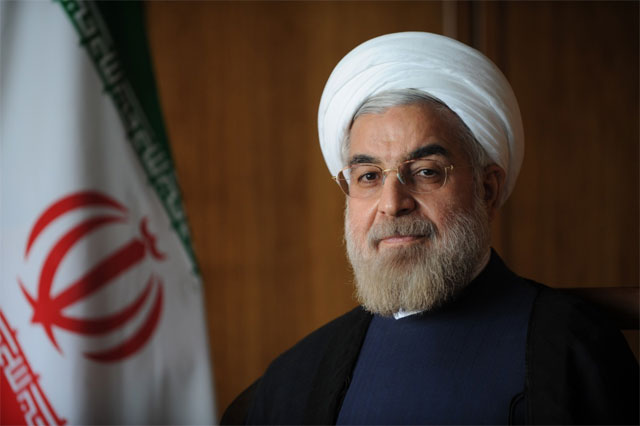 by Jerry Robinson, FTMDaily.com Editor-in-Chief
While hopes of renewed diplomacy between the U.S. and Iran are emerging, the religious ideologies on both sides will remain insurmountable obstacles to a lasting peace.
In recent weeks, Western leaders have warmed to the idea of establishing a new diplomatic dialogue with Iran's new "reformist" President.
Last week, President Obama revealed that he had been exchanging letters with the newly elected Iranian president, Hasan Rouhani. This week, speculation is mounting that Obama could meet privately with the new Iranian President at the upcoming 68th United Nations General Assembly meeting scheduled from September 24 to October 4. If such a meeting occurs, it would represent a dramatic warming of ties between the two nations and could open new diplomatic channels in the region.
Britain also appears to be warming to Iran's new leadership as it was recently confirmed that top British diplomats will meet with their Iranian counterparts at the upcoming UN meeting. This includes a high level private meeting between British Foreign Secretary, William Hague, and top Iranian diplomat, Mohammad Javad Zarif. This represents a major policy shift after Britain severed ties with Iran in 2011.
And if you can believe it, there are even reports that Rouhani will meet with a top Jewish rabbi, Yoshiyau Yosef Pinto. Rabbi Pinto, who is highly revered by members of the Israeli government and business community, is likely to meet with President Rouhani on September 26 at the UN.
In essence, the U.S., Britain, and Israel have all publicly announced their intentions to pursue new diplomatic channels with Iran this month.
Meanwhile, Russian President Vladimir Putin just recently accepted an invitation to visit Iran to meet with President Rouhani. This would be Putin's first trip to Iran since 2007.
So, what are we to make of all of this? Will we see new a diplomatic dialogue reopened between the West and Iran in the coming weeks?
If so, it would be the first genuine effort by the West towards diplomacy since the Iranian revolution of 1979.
But let's not forget that there still remains a lot of "bad blood" between Iran and the West.
While many Americans clearly remember the 1979 hostage situation at the U.S. embassy in Tehran, they fail to recall the events that led to that crisis. Namely, the 1953 overthrow of Iran's democratically elected leader, Mohammad Mosaddegh, by the U.S. and Britain. After toppling Mosaddegh, the West installed the Shah as their puppet dictator. He ruled the country with an iron fist, causing serious resentment within Iran against Western leaders.
Why was Mosaddegh overthrown? Would it surprise you if I said it were about oil?
If you are unfamiliar with this important piece of history, known as Operation Ajax, watch this brief 4 minute clip and get yourself up to speed.
For years, America denied its role in the 1953 overthrow of Iran's leader. But just last month, the CIA admitted it was indeed behind the Iranian coup.
While this was no surprise to many, it likely stunned the most patriotic of Americans who had previously viewed such claims as "conspiracy theories" designed to make the U.S. look bad.
Despite all of the animosity and antagonism that has existed on both sides since 1953, it is appearing increasingly possible that renewed diplomatic efforts in the region may be gaining ground.
While it is certainly too early to begin talking about any major Middle East peace initiative that would include Iran, it appears that Western leaders may eventually attempt such a plan. Especially given the immense global resistance to more war within the region. However, if any peace deal is eventually brokered between the West and Iran, I would expect it to be short-lived as the national wounds run deep and the religious ideologies on both sides remain firmly intact.