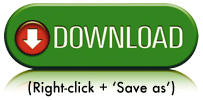 A Beginner's Guide to Bitcoin
Plus, an update for precious metals investors
_________________________________
Jerry Robinson's Intro Commentary
We have just created a special news magazine called the FTM Weekly Journal. It is jam-packed with economic, geopolitical, and investing commentary. FTM Insiders can view and download this beautiful full-color 16 page PDF by clicking the image below.

BRAND NEW by FTMDaily!

FTM Insiders Only




Later, Jerry explains his view on Bitcoin and shares one speculative digital currency that he thinks could skyrocket like Bitcoin in the coming months.

---

Precious Metals Investing 101 – Free Educational Resources

Click here for access to over 10 hours of free precious metals investing educational resources >>

---




Recent Podcasts by Jerry Robinson

---

Receive our

100% FREE

FTMDaily Daily News Briefing Free Right in Your Inbox

Hard-hitting news and insights that the mainstream media won't touch >>

No spam guarantee!


---

A Beginner's Guide to Bitcoin

An Interview with Trace Mayer, JD

What is Bitcoin?
Is Bitcoin secure?
How to buy Bitcoins?
What is the future of digital currencies like Bitcoin?

Find out more in Trace Mayer's FREE e-book:
A Beginner's Guide to Bitcoin and Bitcoin Services


---

Attend Jerry Robinson's Income University Online

Latest Teaching: Make Money Wholesaling Real Estate





Become an Gold member and Begin Taking Control of Your Finances! today and receive access to Jerry's Income University, a 24-week introduction to creating multiple streams of income complete with 22 income streams you can create both now and in retirement. Learn more about this vital information and how you can break free financially.