Podcast: Play in new window | Download (Duration: 58:42 — 107.5MB) | Embed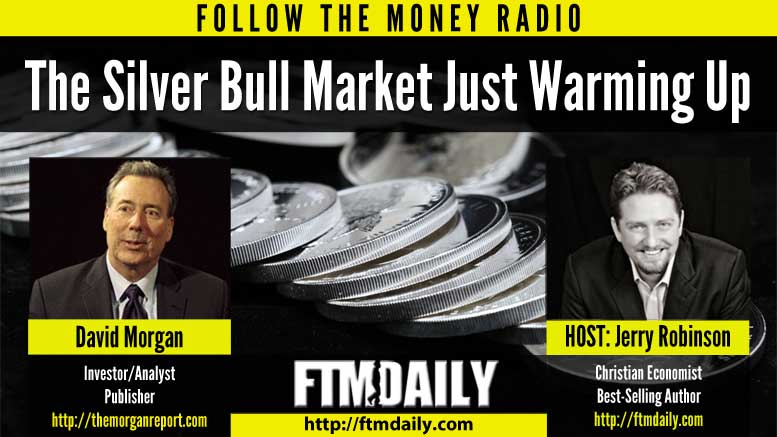 PODCAST: The Silver Bull Market is Just Warming Up
Welcome to this week's edition of Follow the Money Weekly Radio!
In this week's broadcast, Christian economist
Jerry Robinson
discusses the huge uptrend in silver since February with author, investor, and veteran silver expert David Morgan.  Also, Tom Cloud has the latest news in the precious metals markets.
 >
Subscribe
on iTunes |
Download

Segment 1: What Jerry Thinks
Jerry recalls how silver prices shot out of the gate in February 2016, when he and many of his members hopped on that silver bull and are still riding, thanks to the trend signals in his proprietary trading system, Trigger Trade Pro.
Segment 2:  David Morgan on the 2016 Silver Bull Market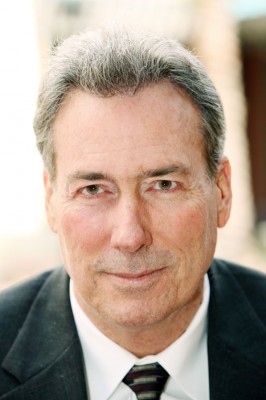 In this segment, David Morgan, silver expert, investor, author of "The Silver Manifesto", and publisher of 'The Morgan Report", discusses his latest insights on resource sector investing.  With four decades of experience in the precious metals sector, he shares his vast wisdom and insight on the silver market with Jerry.  Topics include:
The historic investment cycle of silver
America's looming debt bomb
Why silver is rising in 2016
Why the public's 

perceived trust in silver will drive prices even higher
Faith in God and the silver investor
Additional Reading Links
Visit The Morgan Report Online
"The Silver Manifesto" by David Morgan
Segment 3: Precious Metals Market Update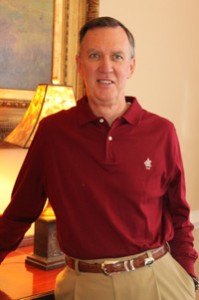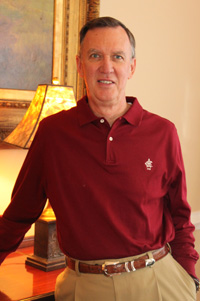 Precious metals advisor Tom Cloud reports on the latest market events impacting the price of gold and silver.  Some of this week's highlights are:
The continuing erosion of the U.S. Dollar
The monumental, inevitable avalanche of U.S. debt
New (paper) gold exchange in London
The proven value of gold-backed currency
China's approaching announcement of gold/silver holdings
The importance of physical possession of gold/silver
Request your free Gold Investors Kit now
---
Call 800-247-2812 now for the best prices on gold and silver coins and receive Free Shipping & Insurance when you mention FTMDaily.
Segment 4: FTM Weekly News Report
WikiLeaks offering reward in death of DNC staffer

(Daily Caller)
AUGUST EXCLUSIVE DISCOUNT: SAVE $50 on the annual Platinum member Membership! 
Use coupon code: PRO50

If you enjoyed this week's episode, please share it on
Facebook
,
Twitter
, and any other social media outlets. Help us spread the word!
One of the best ways to promote our work is to leave an honest review for Follow the Money Weekly on iTunes! Ratings and reviews are extremely helpful and greatly appreciated! They do matter in the rankings of the show, and I read each and every one of them personally. Thank you for your support! See you next week!

---
Join the FTMDaily Community
Sign up to get the FTMDaily Podcast delivered straight to your inbox
We value your privacy and will never share your email
Recent Podcasts by Jerry Robinson
incoming searches: david morgan, silver, gold
image credit: Pexels