Podcast: Play in new window | Download (Duration: 1:29:24 — 163.7MB) | Embed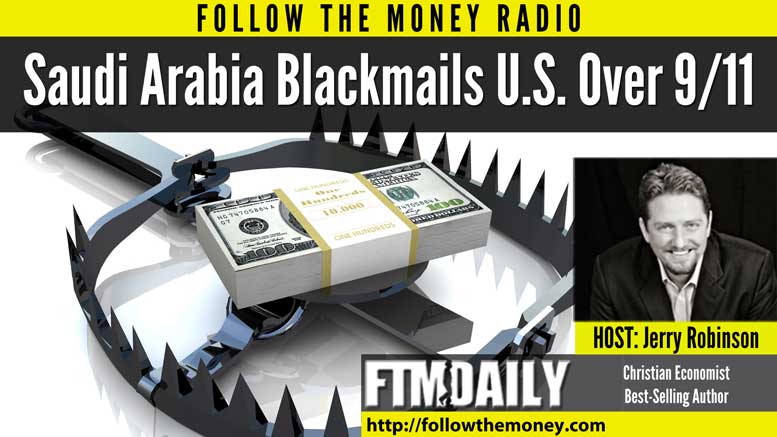 PODCAST: Saudi Arabia Blackmails Washington, Threatens to Crash the U.S. Dollar
Welcome to this week's edition of Follow the Money Weekly Radio!
On today's broadcast, Christian economist
Jerry Robinson
begins with his cutting-edge commentary on deteriorating U.S.-Saudi relations — and how current tensions could lead to a collapse of the existing
petrodollar system
. Later, Jerry is joined by author/investor
Robert Kiyosaki
to discuss why he believes the biggest stock market crash in history could likely begin this year! Enjoy the show!
Subscribe/Download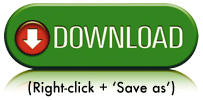 Segment 1: What Jerry Thinks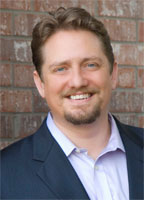 Saudi Arabia Threatens to Dump $750 Billion of U.S. Treasuries
Christian economist Jerry Robinson opens today's show with his cutting-edge analysis of Saudi Arabia's recent decision to blackmail Washington by threatening to dump $750 billion in U.S. Treasuries if Congress passes a bill revealing Saudi Arabia's role in 9/11.
Over the weekend, a shocking news piece was released by the NY Times entitled: Saudi Arabia Warns of Economic Fallout if Congress Passes 9/11 Bill.
According to the article:
Saudi Arabia has told the Obama administration and members of Congress that it will sell off hundreds of billions of dollars' worth of American assets held by the kingdom if Congress passes a bill that would allow the Saudi government to be held responsible in American courts for any role in the Sept. 11, 2001, attacks.
The Obama administration has lobbied Congress to block the bill's passage, according to administration officials and congressional aides from both parties, and the Saudi threats have been the subject of intense discussions in recent weeks between lawmakers and officials from the State Department and the Pentagon. The officials have warned senators of diplomatic and economic fallout from the legislation.
Adel al-Jubeir, the Saudi foreign minister, delivered the kingdom's message personally last month during a trip to Washington, telling lawmakers that Saudi Arabia would be forced to sell up to $750 billion in treasury securities and other assets in the United States before they could be in danger of being frozen by American courts.NY Times
Until recently, there has been a virtual media blackout on how the financial world really works. There has little to no coverage of the all-important petrodollar system… little to no coverage of Saudi Arabia and how they hold the key to our currency and economy. Much of this information was compiled and exposed in Bankruptcy of Our Nation, Jerry Robinson's provocative best-selling book that details the real story of our economy and financial system.
As the families of 9/11 victims plead with Congress and the White House for answers to Saudi Arabia's role in the 9/11 attacks, President Obama has sided with the terror-linked regime by signaling his intention to veto any attempts to hold Saudi Arabia accountable for its actions.
Listen as Jerry Robinson exposes the truth and why it matters to you!
Ron Paul & Jerry Robinson on Evangelical Support for War
Note

: To listen to FTMDaily's entire conversation with Dr. Ron Paul, click here.
Segment 2: Rich Dad, Poor Dad Returns to Follow the Money Radio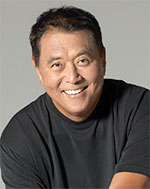 An Interview with Author/Real-Estate Mogul Robert Kiyosaki
In this segment, Jerry is joined by author/investor Robert Kiyosaki to discuss why he believes the biggest stock market crash in history could likely begin this year! (Actually, Robert made his prediction about 2016 being the beginning of a massive stock market collapse way back in 2002. The prediction appears in a book he wrote 14 years ago entitled Rich Dad's Prophecy.) In this fascinating interview, Kiyosaki tells Jerry why he has pulled all of his money out of the stock market and provides compelling reasons why the stock market is likely to implode later this year.
He also explains how America's financial and tax systems are rigged for the benefit of the "rich." The solutions Robert offers require you to know the "rules" of the economy.
Not the "textbook" version...
Not the "ideal" version...
But the real version, in all of its crony capitalistic glory.
Modern attempts at bending natural economic law will distort and finally destroy the economy. Robert is among a rare breed of men who are able to harness power over our modern upside-down economy simply by understanding the "rules" of the game. He is the 1%... and he got there on his own.
In his books, he explains in layman's language how he and his wife Kim raised themselves up from homelessness (living out of their car) to what is now an estimated net worth of $80 million. His unique rags-to-riches story, while controversial at times, has stood the test of time. Enjoy the interview with the world's best-selling personal finance author, Robert Kiyosaki.
Segment 3: Precious Metals Market Update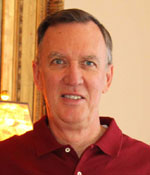 What's Next For Gold and Silver Prices
Precious metals advisor Tom Cloud joins Jerry Robinson to discuss the latest market events impacting the price of gold and silver.
Thanks for joining me again this week! I am honored to speak into your life each and every week. I also love to hear from all of our many listeners around the world. (At last count, the FTMWeekly podcast is downloaded in more than 100 countries every week!) Do you have a comment or a question about something you heard on this week's show? Submit your question below and as a "thank you" I will send you a special 38-page report I wrote that is entitled: The Hidden History of the Federal Reserve.
Submit your question/comment below
Finally, if you enjoyed this week's episode, please share it on Facebook, Twitter, and any other social media outlets. Help us spread the word!
One of the best ways to promote our work is to leave an honest review for Follow the Money Weekly on iTunes! Ratings and reviews are extremely helpful and greatly appreciated! They do matter in the rankings of the show, and I read each and every one of them personally.
Thank you for your support! See you next week!

Recent Podcasts by Jerry Robinson
incoming searches: saudi arabia blackmails washington, dollar crash