Tom Cloud: Gold is nearing a triple bottom as precious metals prices continue to fall. Listen to this week's entire update above.
1 Year Gold Chart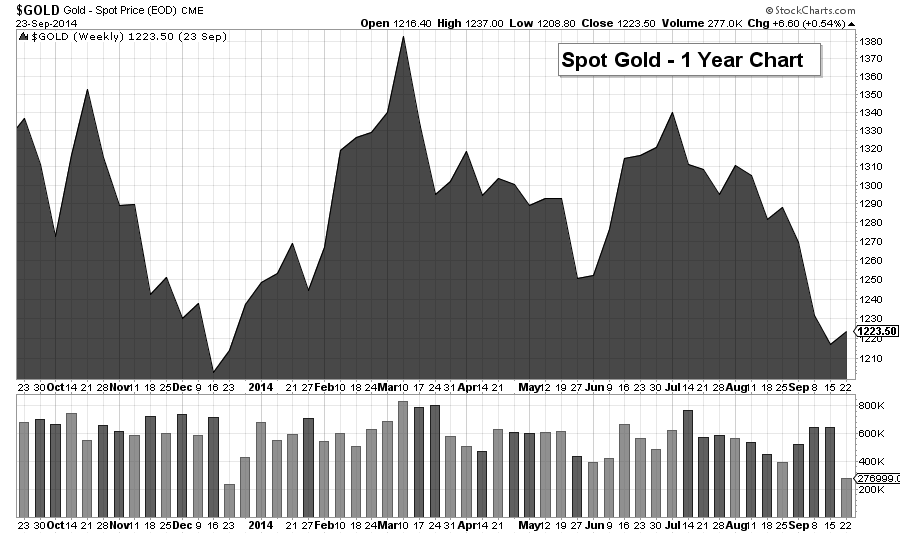 1 Year Silver Chart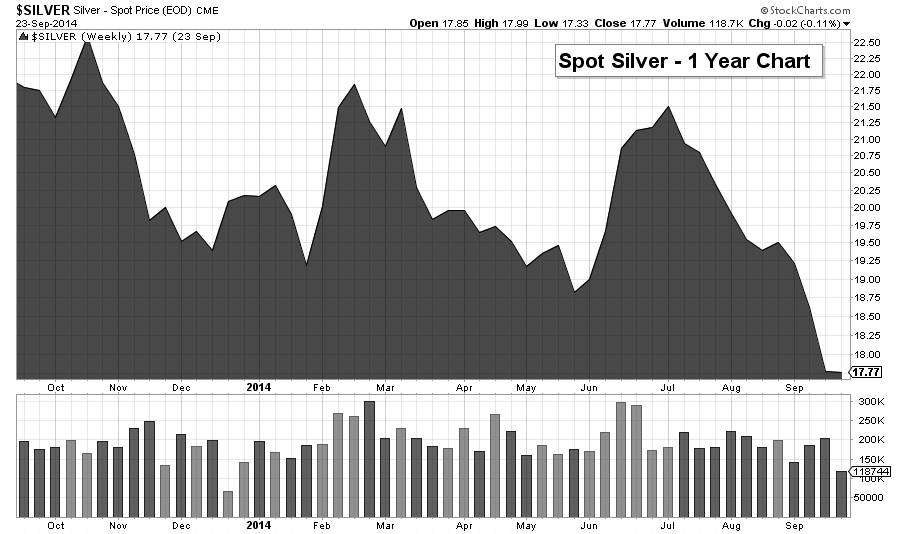 Sign up for Tom Cloud's Precious Metals Investing News Alerts
Receive a FREE Gold Investor's Kit when you sign up below.


(We will never sell or share your email with anyone.)
1 Year Palladium Chart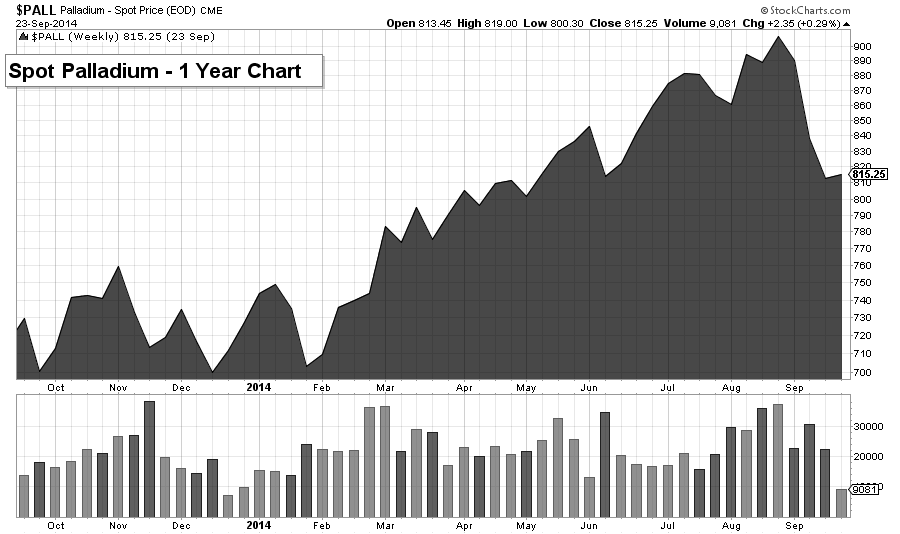 1 Year Platinum Chart