Segment 1: Exciting Announcements!
Segment begins at 00:01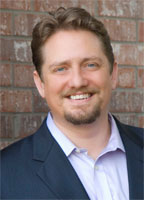 Veteran investor and teacher-at-heart Jerry Robinson opens today's show with exciting details about our 2018 Follow the Money Summit… with a stellar guest lineup, this Summit promises to be our best one yet!
Topics include:

LIVE Webinar with Tom Cloud on September 6th, 1pm EDT… mark your calendars! Members register here.
ANNOUNCING (drum roll please)… Our 2018 Follow the Money Summit will be hosted in beautiful Fayetteville, Arkansas on May 25-26. Mark your calendars now.. seats are limited and will become available on November 1st. Stay tuned to learn how you can score a free ticket!
Segment 2: The Case for Silver Investing with David Morgan
Segment begins at 09:32
In this special interview, Jerry is joined by David Morgan, a precious metals aficionado armed with degrees in finance and engineering, and founder and publisher of The Morgan Report. In his own words, he "considers himself a big-picture macroeconomist whose main job is education—educating people about honest money and the benefits of a sound financial system."
Gold is the most negatively correlated asset to the stock market, followed by silver
How will silver respond in a market crash?
The inconvenient truth that silver is a metal of war
Speculative trading with precious metals leveraged ETFs
Has cryptocurrency joined gold and silver as a safe-haven investment?
David's short-term and long-term outlook for gold and silver
David will be one of our very special guest speakers at the 2018 Follow the Money Summit!
Recommended Links
The Morgan Report
My Two Bits about Bitcoin by David Morgan
The Silver Manifesto by David Morgan and Christopher Marchese
Seond Chance: How to Make and Keep Big Money from the Coming Gold and Silver Shock-Wave by David H. Smith and David Morgan
PODCAST: Silver Investing Advice From An Industry Insider (An Interview with David Morgan)
Segment 3: Sound Retirement Tip with Mike Mitchell
Segment begins at 38:12
In this brand new segment, Christian financial advisor, Mike Mitchell, encourages us to focus on how much money we will need to retire successfully. Among the considerations are:

70% of people facing retirement today will require long-term health care
What kind of lifestyle do you want to maintain?
Do you have others that are dependent upon you?
Find a Christian Financial Advisor in Your Area
---
Call 800-247-2812 now for the best prices on gold and silver coins and receive Free Shipping & Insurance when you mention FTMDaily.
Segment 4: How to Stop Living Paycheck to Paycheck
Segment begins at 41:02
Jerry examines the dismal state of countless Americans in immediate financial jeopardy, and offers compassion, hope, and encouragement through these proven, positive steps of action:
Recommended Links
Five Levels of Financial Freedom
The Day I Woke Up From The Consumption Trap
Segment 5: Prayers for Hurricane Harvey Victims
Segment begins at 51:21
According to a preliminary estimate from private weather firm AccuWeather, Hurricane Harvey could be the costliest natural disaster in U.S. history with a potential price tag of $160 billion (Katrina + Sandy combined). Add to that the heart-wrenching loss and immeasurable devastation in the lives of the victims, and the price is inconceivable. Our prayers continue for God's mercy upon everyone suffering in the aftermath of this horrific tragedy.