Podcast: Play in new window | Download (Duration: 51:59 — 95.2MB) | Embed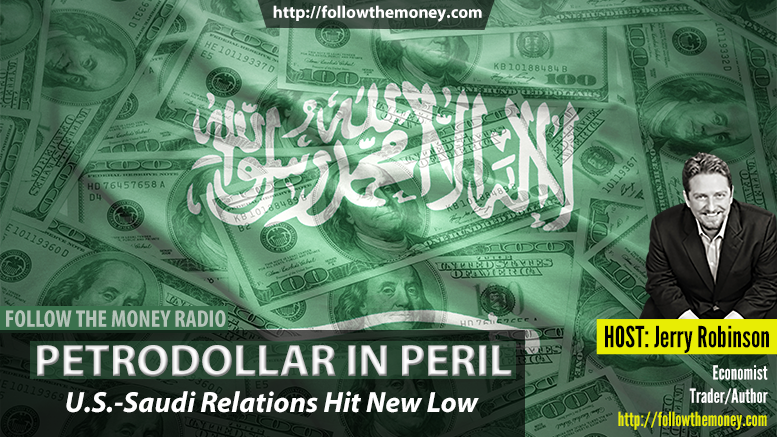 Petrodollar in Peril
Welcome to this week's edition of Follow the Money Weekly Radio!
In this week's broadcast,
Jerry Robinson
dissects the 'surprising' lack of enthusiasm over the JASTA victory for families of 9/11 victims. Also, he discusses the recent abrupt drop in gold and silver prices with Precious Metals Expert Tom Cloud. >
Subscribe
on iTunes |
Download

Segment 1: A Date with Saudi Arabia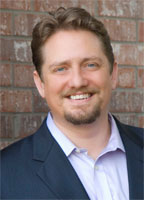 In this segment, Jerry dissects the Republican and corporate media lack of enthusiasm over the JASTA victory for families of 9/11 victims, as well as the many troubling – and unprecedented – trends developing on the horizon. Highlights include:
First lawsuit filed against Saudi Arabia by widow of 9/11 victim
Does this portend the end of the petrodollar system?
What is your definition of terrorism?
Will JASTA serve to disincentivize acts of terror?
The black-gold(en) era of U.S.-Saudi relations
IMF: Global debt at record-breaking $152 TRILLION
Collapse of U.S.-Russian dialogue regarding Syria
Recommended Reading
Inside the Cunning, Unprecedented Hack of Ukraine's Power Grid
Bankruptcy of Our Nation by Jerry Robinson
Preparing for the Collapse of the Petrodollar System
Segment 2: The Precious Metals "Paper Caper"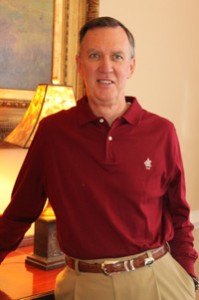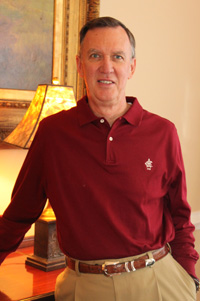 Jerry and precious metals expert Tom Cloud explore the reasons behind the sudden selloff in gold and silver earlier this week, and Tom offers time-tested words of wisdom to owners and non-owners of precious metals right now.
The recent volatility in gold and silver prices: what really happened

Is the nightmare of FDIC bail-ins in our future?

The unlikelihood of an interest rate hike

China: Redback currently 12% of SDR pie
Russian ruble rising…
Why has the IMF allowed China's gold holdings to remain a mystery?
Request your free Gold Investors Kit now
---
Call 800-247-2812 now for the best prices on gold and silver coins and receive Free Shipping & Insurance when you mention FTMDaily.
Segment 3: FTMWeekly News
LEARN TO TRADE

: JOIN OUR TRADING COMMUNITY AND UNLOCK ACCESS!
Join 2 Live Trading Conference Calls w/Jerry Robinson Every Week!

If you enjoyed this week's episode, please share it on
Facebook
,
Twitter
, and any other social media outlets. Help us spread the word!
One of the best ways to promote our work is to leave an honest review for Follow the Money Weekly on iTunes! Ratings and reviews are extremely helpful and greatly appreciated! They do matter in the rankings of the show, and I read each and every one of them personally. Thank you for your support! See you next week!

---
Join the FTMDaily Community
Sign up to get the FTMDaily Podcast delivered straight to your inbox


We value your privacy and will never share your email
Recent Podcasts by Jerry Robinson
incoming searches: gold, physical gold, silver, physical silver, paper precious metals, Saudi Arabia, JASTA, President Obama's veto, Congressional override, Tom Cloud, russia, ruble, china sdr's, precious metals, silver, owning gold, gold ownership, U.S.-Saudi relations, IMF Global Debt, FDIC, bail-ins, interest rate hike, China's gold holdings, China's U.S. Treasury holdings, 9/11 widow sues Saudi Arabia, lawsuit against Saudi Arabia
image credit: Pexels