Segment 1: What is an ETF?
Segment begins at 05:40
Trading coach Jerry Robinson examines exchange-traded funds (ETFs) as an ideal alternative to trading in a stock or mutual fund.
Why ETFs are ideal trading vehicles
How ETFs work
What traders should know about ETFs
 Recommended Links
Join our Community
PODCAST: Five ETFs Every Trader Should Know
3X ETF Trading Strategy – Video + E-Booklet
Segment 2: 5 Tips to Trading ETFs
Segment begins at 11:10
Now that you have a better understanding of ETFs from the first segment, Jerry offers some highly beneficial tips for ETF trading success.
Does it matter when you buy an ETF in the trading day?
Should you stick with U.S.-based ETFs?
Are all ETFs instantly liquid?
How to buy an ETF at your specified price
How to protect your gains in an ETF
Segment 3: 5 of My Favorite ETFs
Segment begins at 24:21
Jerry opens up his trading tool box in this segment, as he shares 5 ETFs that he personally enjoys trading and why. Listen closely for their names.
---
Learn how to trade for part-time profits!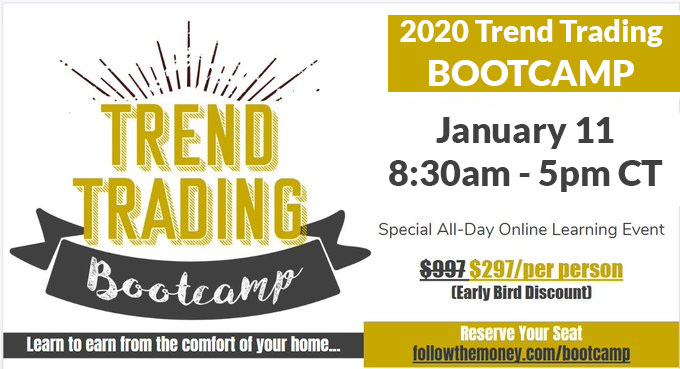 Reserve your seat now for our next Trend Trading Bootcamp Online!
January 11, 2020
---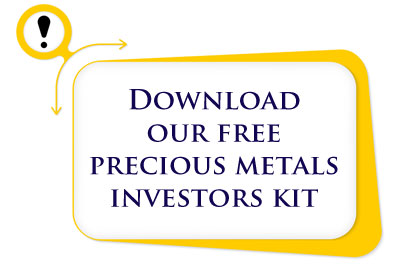 Have a question about gold or silver investing? Call 800-247-2812 now for the best prices on gold and silver coins and receive Free Shipping & Insurance when you mention "Followthemoney.com"
Segment 3: The Final Word w/ Jerry Robinson
Segment begins at 37:55
Jerry closes out today's show with a striking quote from one of the greatest investors of our time.