Today's chart is free and open to the public.

"Daily Economic/Investment Trends for the Savvy Investor"
22% PROFIT IN 12 DAYS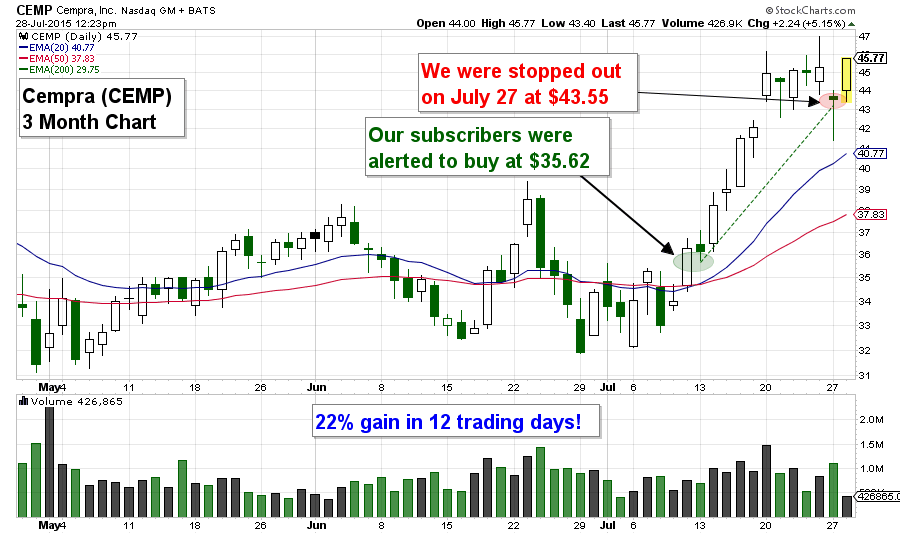 CHART: Our Latest Pharma Trade Just Made 22% in 12 Days
On July 8, I alerted our paid subscribers to a pharmaceutical company whose stock was poised to move higher.
Cempra, Inc (NASDAQ: CEMP)
, which focuses on developing antibiotics, was flashing a short-term buy signal in our
Profit Trakker software
, and sure enough, triggered a buy two days later on July 10 after finding solid support at its 50 day moving average.
As you can see in today's chart, we were able to buy CEMP at $35.62. We held for only 12 days and pocketed a whopping 22.26% profit!
Our proprietary trading system, which produced this profitable pharma trade, is a powerful time-tested and proven system that produces consistent profits in an up — or down — market.
After trading stocks for more than 16 years, I am more convinced than ever that anyone can learn the basics of profitable stock and options trading.
Although trading is at times challenging, it is not impossible for the retail investor to make money. However, so many traders lose their shirts and give up because they do not stick to a time-tested system.
If you're looking for a system that works, consider trying our trading system. For the next three days, you can receive our top daily trading idea from our powerful system for only $5! Just click here, choose the monthly option, and use coupon code: trade5 (coupon expires July 31).
Until tomorrow,
Jerry Robinson
— Paid subscriber access only —
View our Plans and Pricing here
---
Bankruptcy of our Nation: Now in Audiobook Format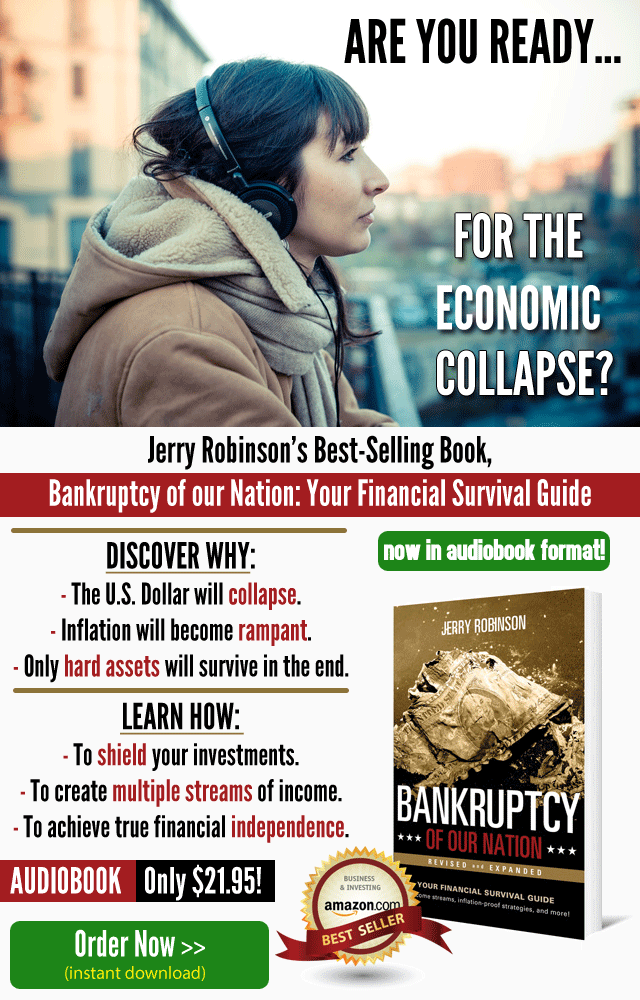 ---
Real-Time Market Update

(Courtesy of Finviz.com)
---

Featured image courtesy of balein / Shutterstock