Podcast: Play in new window | Download () | Embed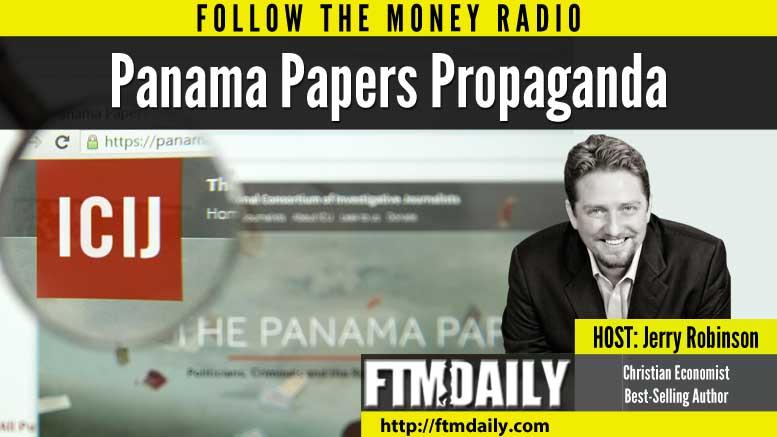 PODCAST: Panama Papers Propaganda
Welcome to this week's edition of Follow the Money Weekly Radio!
On this week's broadcast, Jerry Robinson examines a new explosive data leak, known as the Panama Papers, which exposes how the ultra-rich and powerful are able to hide their crimes, corruption and wrongdoing with secretive offshore companies.
Subscribe/Download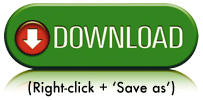 Segment 1: What Jerry Thinks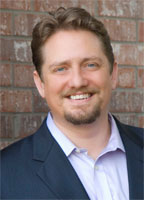 Panama Papers Propaganda
Christian economist Jerry Robinson opens today's show by discussing the recent Panama Papers leak and why it may be the next phase of the ongoing information war between the West and the rest.
What are the Panama Papers?
The Panama Papers are a massive leak of 11.5 million confidential documents from Mossack Fonseca, a Panamanian law firm providing offshore shell company incorporation services around the world. The leaks, which span 40 years, have opened a window on a parallel universe where the ultra-rich and ultra-powerful use off-shore shell companies to dodge taxes.

For the past year, over 300 global journalists associated with the International Consortium of Investigative Journalists (ICIJ) have been investigating the massive data leak.
What is a "shell" company?
In essence, it is a fake company. It has no physical presence, no employees, and produces nothing.
Anonymous shell companies not only allow the mega-wealthy to hide money in order to lower their tax liability, they also serve to shelter illicit activities of arms dealers, drug lords, sex traffickers, terror groups, and more. (There is one address in the Cayman Islands that has over 18,000 businesses registered to it.)
Video: How to start an anonymous shell company for your cat
Why the Panama Papers may be a small part of a larger propaganda war being waged by Washington against its enemies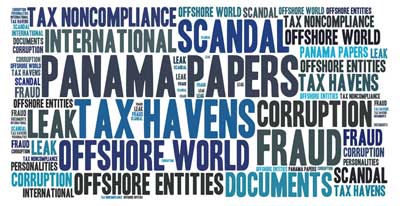 Whether you have been aware of it or not, the elites (society's upper crust) have long sought clever tax avoidance strategies. In recent centuries, Switzerland offered one of the most secure and secretive banking systems available on earth to an exclusive group, with extraordinary levels of contract and physical vault security.
But you may remember in Feb 2015, there was another big leak involving global banking giant HSBC, known as "Swiss Leaks."
Secret documents from HSBC's Swiss banking arm, leaked to the French government by a former employee-turned-whistleblower, revealed that the bank helped 1000's of its elite clients dodge taxes by hiding money in secrets accounts. (This is also known as "black money.")
Those leaks revealed that HSBC offered its most exclusive banking services not only to mega-wealthy corporate titans and government leaders, but also arms traffickers, druglords, and even groups tied to radical Islamic terrorism.
The result? No criminal charges for HSBC. Instead, the bank was required to cough up a measly $53 million fine for helping terrorists and druglords hide their crimes.
But rest assured: The HSBC whistleblower was sentenced to five years in prison for alerting governments to global bank's high crimes.
*****
In recent years, there has been growing pressure on financial institutions to automatically surrender information on customer assets to overseas tax authorities, similar to the Foreign Account Tax Compliance Act (FATCA) that now requires global financial firms to disclose details of the assets of all U.S. citizens held overseas.
In the wake of the Panama Papers, Obama immediately issued a statement calling for international tax reform.
Put simply, it seems that Washington may be using the Panama Papers as a catalyst to push for a new global taxation regime.
According to the Tax Justice Network, there are between $21 trillion and $32 trillion in global wealth stashed away in offshore tax havens. A global taxation regime would give secret money much fewer places to hide. Until now, Panama has rejected the OECD's global financial data swapping plan.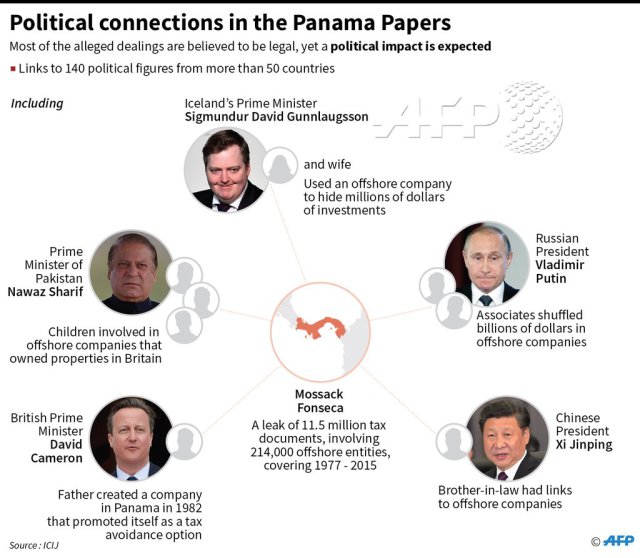 Washington is starting to look like the primary beneficiary of the sudden release of the Panama Papers. When I dug deeper, here are three things I began to realize:
The leak comes from anonymous source
Targets heads of state in Beijing, Moscow
Little to no reporting of U.S. involvement (We will supposedly learn the specifics of the involvement of 400+ U.S. individuals in Panama Papers "later". Why not now?)
Are "anonymous" leaks with allegations about enemies the next level of war games?
*****
China was true to form by enforcing a media blackout, censoring social media posts and news stories containing the phrase.
According to a Chinese government directive:
"Find and delete reprinted reports on the Panama Papers. Do not follow up on related content, no exceptions. If material from foreign media attacking China is found on any website, it will be dealt with severely. This directive was delivered orally to on-duty editors. Please act immediately."
Province Internet Information Office
The real story may involve the International Consortium of Investigative Journalists (ICIJ), which is financed by the Open Society Foundation (run by George Soros), the Ford Foundation and more.

When you follow the money, everything starts to make sense.
Could it be that Washington is trying to shake out money from foreign tax havens in an effort to get that money flowing towards the U.S.?
According to a January 2016 report by Bloomberg BusinessWeek, Nevada, Wyoming and South Dakota have been heavily promoted in recent months as new hot markets to avoid tax and stash cash secretly.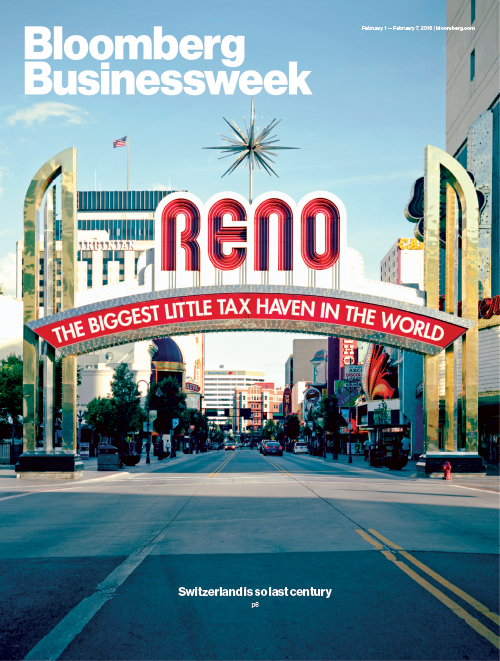 You can (and should) read the full article here. Put simply, the Panama Papers leak is a god-send to the fertile U.S. tax-avoidance business.
All of this propaganda against the enemies of the U.S. State Department reminds me of an interview with a respected German journalist and editor Udo Ulfkotte who claimed he was forced to publish the works of intelligence agents under his own name. According to Ulfkotte:
"I've been a journalist for about 25 years, and I was educated to lie, to betray, and not to tell the truth to the public. But seeing right now within the last months how the German and American media tries to bring war to the people in Europe, to bring war to Russia — this is a point of no return and I'm going to stand up and say it is not right what I have done in the past, to manipulate people, to make propaganda against Russia, and it is not right what my colleagues do and have done in the past because they are bribed to betray the people, not only in Germany, all over Europe."
We have included some audio from Ulfkotte's compelling interview in this week's broadcast that could shed some light on what may (or may not) be going on over at the Soros-funded ICIJ.
Segment 2: Precious Metals Market Update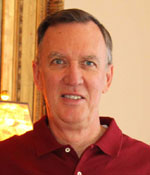 What's Next For Gold and Silver Prices
Precious metals advisor Tom Cloud joins Jerry Robinson to discuss the latest market events impacting the price of gold and silver.
Thanks for joining me again this week! I am honored to speak into your life each and every week. I also love to hear from all of our many listeners around the world. (At last count, the FTMWeekly podcast is downloaded in more than 100 countries every week!) Do you have a comment or a question about something you heard on this week's show? Submit your question below and as a "thank you" I will send you a special 38-page report I wrote that is entitled: The Hidden History of the Federal Reserve.
Submit your question/comment below
Finally, if you enjoyed this week's episode, please share it on Facebook, Twitter, and any other social media outlets. Help us spread the word!
One of the best ways to promote our work is to leave an honest review for Follow the Money Weekly on iTunes! Ratings and reviews are extremely helpful and greatly appreciated! They do matter in the rankings of the show, and I read each and every one of them personally.
Thank you for your support! See you next week!

Recent Podcasts by Jerry Robinson
featured image credit: esfera
incoming searches: Petrodollar System, Donald Trump Saudi Arabia