Segment 1: Jerry Robinson's Financial Fitness Wake-Up Call
Segment begins at 00:01
Enjoy this interesting interview with economist, investor and best selling author, Jerry Robinson by our friends over at MindPump radio originally recorded back in 2018. Topics include: The gold standard, the end of the petrodollar system, breaking free from the consumption trap, how economists lie with numbers, why you must have a financial plan in these dangerous times, and much more!
 Recommended Links
Preparing for the Collapse of the Petrodollar System
(BOOK) Bankruptcy of Our Nation by Jerry Robinson
Join our Community
Learn more about our Profit Trakker Trend Trading System
---
Learn how to trade for part-time profits!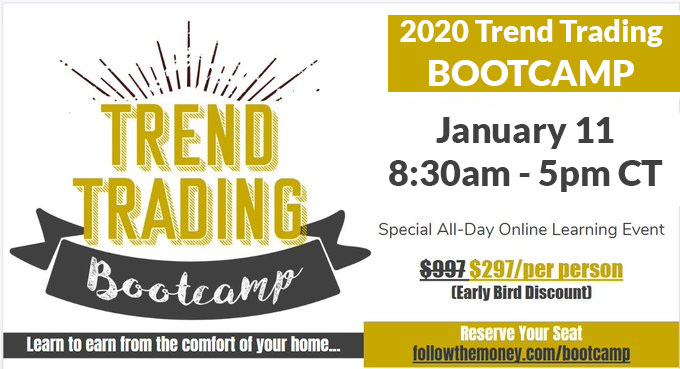 Reserve your seat now for our next Trend Trading Bootcamp Online!
January 11, 2020