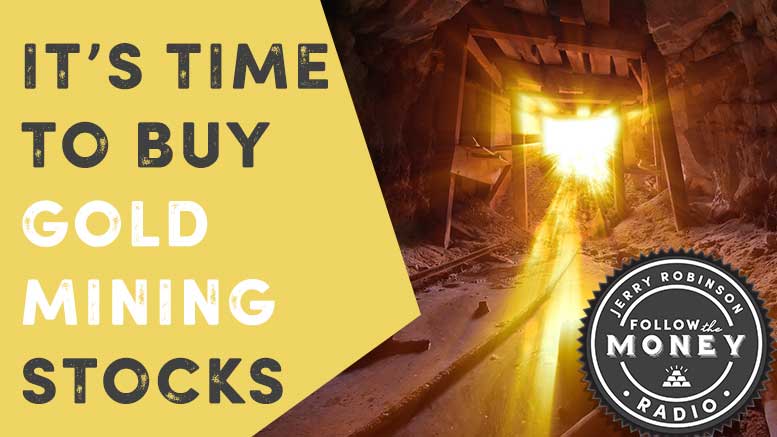 It's Time To Buy Gold Mining Stocks
Welcome to Follow the Money Radio!
In today's broadcast, Christian economist Jerry Robinson is joined by mining stock investor and analyst Jay Taylor to discuss how to identify junior mining stocks with solid potential. Then, Christian financial advisor Mike Mitchell asks, "Are you maximizing your Social Security?". Also, we revisit a recent interview with John Pilger to help bring the North Korea tensions into focus.
Subscribe
on iTunes |
Download

Segment 1: Gold's New Uptrend + Latest Petrodollar News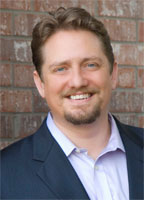 Veteran investor and teacher-at-heart Jerry Robinson opens today's show with a reminder to always do your own due diligence before investing, as he informs us of gold's new uptrend. Also, there's potentially game-changing news on the petrodollar front.
Topics include:

Gold and Gold Mining stocks are firmly in a new uptrend
Our members are pleasantly surprised to know our proprietary Trigger Trade Pro software is geared toward Swing Traders and Position Traders
Congress… under pressure
China's new challenge to the petrodollar system
Recommended Links
China Sees New World Order With Oil Benchmark Backed By Gold
Preparing for the Collapse of the Petrodollar System by Jerry Robinson
Bankruptcy of Our Nation by Jerry Robinson
FREE DOWNLOAD: Precious Metals Investor Kit
HALF OFF SPECIAL: TRY ANY OF OUR MEMBERSHIPS AND GET 50% OFF YOUR FIRST MONTH!
Use Coupon Code: HALF2017
Offer Expires 9/30/2017

Segment 2: Investing in Mining Stocks with Guest Jay Taylor
In this special interview, Jerry is joined by Jay Taylor, who is the editor of
J Taylor's Gold & Technology Stocks Newsletter
and host of the popular web-based radio show, "Turning Hard Times into Good Times." Jay shares his vast knowledge of how to research gold mining stocks and more specifically, how to profit from them. Highlights include:
Junior exploration stocks tend to outperform in a metals bull market
Always research the ethics of a mining company
The vital importance of a solid scientific foundation for mining
The management team should be knowledgeable and have significant 'skin in the game'
Can management raise capital effectively?
The spiritual aspect of geology
Jay Taylor's three favorite junior mining stocks
Recommended Links
Jay Taylor's Gold, Energy & Tech Stocks Newsletter
Jay Taylor Media 
Miningstocks.com
Segment 3: Are You Maximizing Your Social Security Benefits?
Christian financial advisor, Mike Mitchell, offers an expert voice of wisdom in making proper decisions for sound retirement. Among the considerations this week are:

How and when should you claim Social Security retirement payments?
How does my spouse's Social Security benefit become involved?
As a couple, there are over 574 strategies available in claiming Social Security benefits
Call Mike Mitchell Toll-Free at 833-370-0777 With Your Retirement Questions
---
Call 833-370-0777 to speak directly with Mike Mitchell about how you can maximize your Social Security benefits and experience a sound retirement.
Segment 4: The American Endgame in North Korea With Guest John Pilger
In this segment, we revisit Jerry's previous interview with award-winning journalist and esteemed film maker John Pilger for a discussion of his documentary, "The Coming War on China", in which he reveals that the United States and China, both nuclear-armed, may well be on the road to war.
The untold, horrific U.S  history of Bikini Island
The staggering U.S. military pivot to Asia in 2011
How concerned should the West be about North Korea?
"If Trump attacks North Korea, he is attacking Asia"
The underlying issues on the Korean Peninsula
Often, a mistake or accident in a rhetorical standoff begins a major war
The U.S. has not known a global war on its own soil
Recommended Links
DVD: The Coming War on China by John Pilger
PODCAST: On the Eve of Destruction
Segment 5: Trading Tip: Profit with the 200-Day Moving Average
In today's trading tip, Jerry examines the importance of utilizing the 200-Day Moving Average wisely, and shares his personal trading strategy with this metric. And as Irma appears to be heading for Florida's shores as a Category 5 hurricane, Jerry closes out today's show with a message of heartfelt prayers for the safety of everyone in her path.
JOIN JERRY for an online LIVE Bible teaching series this Sunday, September 10th, at 10am CDT. Register here now! (Seats are limited.)
If you enjoyed this week's episode, please share it on Facebook, Twitter, and any other social media outlets. Help us spread the word!
One of the best ways to promote our work is to leave an honest review for Follow the Money Radio on iTunes! Ratings and reviews are extremely helpful and greatly appreciated! They do matter in the rankings of the show, and I read each and every one of them personally. Thank you for your support! See you next week!

---
Get Email Alerts From Follow the Money
Sign up to get our Podcast delivered straight to your inbox


We value your privacy and will never share your email
Recent Podcasts by Jerry Robinson
incoming searches: Jerry Robinson, Follow the Money, Jay Taylor, junior mining stocks, John Pilger, North Korea, Bikini, Marshall Islands, China, retirement, Mike Mitchell