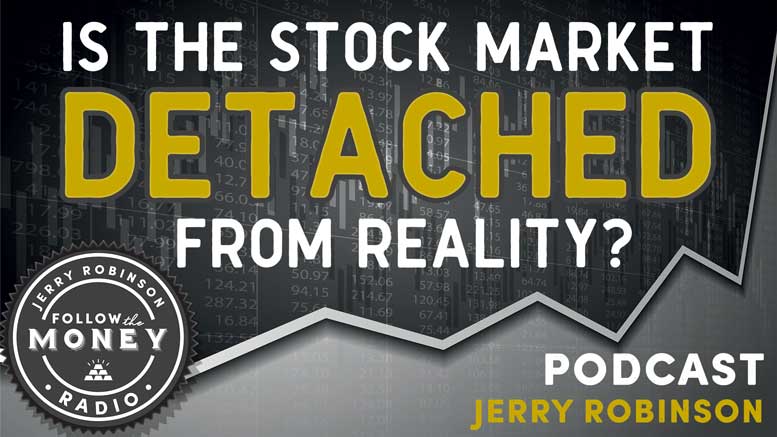 Is the Stock Market Detached From Reality?
Welcome to Follow the Money Radio!
In today's broadcast, best-selling author and trading coach, Jerry Robinson, examines the potential for a market pullback and shares two ways to protect yourself when it inevitably occurs. Also, Tom Cloud shares how he can offer the lowest commissions on gold and silver, as well as no mark-up on precious metals storage.
Listen to "Is the Stock Market Detached From Reality?" on Spreaker.
Subscribe
on iTunes |
Download

Segment 1: The Market's (Unreal) Reality Show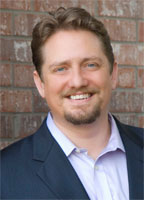 With geopolitical tensions reaching a fever-pitch and big investors warning of a coming market crash, is the raging bull market in stocks detached from reality? Join economist Jerry Robinson for a realistic view of our current economy and global events vs. the unrealistic view of the soaring market.
Big money showing concerns over massive bubble in multiple asset classes
The devastating domino effect on the U.S. economy when interest rates begin to rise
The U.S. dollar has fallen 7% YTD (in steepest decline ever in first 6 months of any presidency)
Russia responds to fresh U.S. sanctions by further decreasing dependency on the U.S. dollar
Bombs have a shelf-life… and are sold by for-profit companies (yikes!)
2 ways to exploit volatility and protect your portfolio
Recommended Links
Bankruptcy of Our Nation by Jerry Robinson
President Trump Threatens 'Fury' Against North Korea
Five Levels Of Financial Freedom
Alan Greenspan: Interest Rates on Government Bonds Have Never Been Lower
Trigger Trade Pro Software
Preparing for the Collapse of the Petrodollar System
Segment 2: Precious Metals Market Update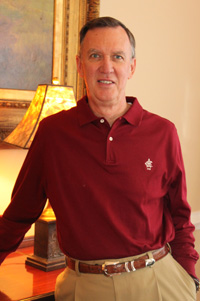 With over 40 years of market experience, precious metals expert Tom Cloud brings us his perspective of what lies ahead for gold and silver. Topics include:

LIVE Webinar with Tom Cloud on September 6th, 1pm EDT… mark your calendars! Members register here.
Reported rise in silver prices since Tom's "buy" signal
Tom issues "guarded buy" signal on gold
Cryptocurrency backed by gold and silver is in development
Last four months of the year are the best for gold and silver
"I'm working because I want to help you". Tom explains why and how his company has the lowest costs in the industry for buying, storing, and selling your gold and silver.
---
Call 800-247-2812 now for the best prices on gold and silver coins and receive Free Shipping & Insurance when you mention FTMDaily.
Segment 3: Market Analysis + Trading Tip
Jerry closes out today's show with a review of the remarkable performance of foreign country ETFs and provides his signature commentary on the commodities market. Plus, this week's trading tip!
If you enjoyed this week's episode, please share it on Facebook, Twitter, and any other social media outlets. Help us spread the word!
One of the best ways to promote our work is to leave an honest review for Follow the Money Radio on iTunes! Ratings and reviews are extremely helpful and greatly appreciated! They do matter in the rankings of the show, and I read each and every one of them personally. Thank you for your support! See you next week!

---
Get Email Alerts From Follow the Money
Sign up to get our Podcast delivered straight to your inbox


We value your privacy and will never share your email
Recent Podcasts by Jerry Robinson
incoming searches: Jerry Robinson, Follow the Money, President Trump, North Korea, Russia, Bankruptcy of Our Nation, Alan Greenspan, Tom Cloud, precious metals, finance