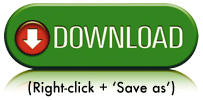 Is America Still Great?
Plus, an interview with author, Aaron Clarey, on with tips for college students trying to choose a major
Hit the play button above and read along below…
_________________________________
SEGMENT ONE
Observations and Commentary – Jerry Robinson
In segment one:
U.S. Stocks Rally The Dow Jones is back above 15,000 as both the S&P 500 and the NASDAQ posted gains this week.
Gold, Silver Rising… Meanwhile, gold posted a 1.6% gain this week, closing near $1400/oz. Silver rose 4% and briefly climbed above $24 during Friday's trading session.
Emerging Markets are Fearful of Fed Taper…Stock prices and currency values in India, Turkey, Indonesia, and Brazil all suffered this weeks as fears continue to mount in emerging markets over an imminent pullback in Fed liquidity.
NSA Disinformation? This week, Jerry reports on the bizarre turn of events that unfolded this week after the Independent-UK released a major story on a British surveillance station located in the Middle East. You can read Jerry's commentary here.
---
Receive our
100% FREE

FTMDaily Daily News Briefing Free Right in Your Inbox

Hard-hitting news and insights that the mainstream media won't touch >>

No spam guarantee!

---
Precious Metals Market Update – An Interview with Precious Metals Advisor, Tom Cloud

Tom Cloud joins us for his weekly Precious Metals Update.
OVER 10 HOURS OF FREE PRECIOUS METALS INVESTING EDUCATIONAL RESOURCES HERE >>
---
---
SEGMENT TWO
How to Choose a College Major: An Interview with Aaron Clarey
In this segment, Jerry Robinson is joined by Aaron Clarey to discuss his book, Worthless: The Young Person's Indispensible Guide to Choosing the Right Major.
Aaron shares his unique, yet controversial, recommendations on how to make the most of a college degree, as well as which college majors are best to pursue amidst our collapsing economy. If you are preparing for college and don't want to spend four years of your youth and $50,000 on a worthless degree, listen closely to this interview.
Clarey is also the author of Enjoy the Decline: Accepting and Living with the Death of the United States. His expertise is in the field of economics, and he is a true believer in liberty.
– Visit Aaron Clarey's website here
Watch This Video Before Choosing a College Major!
---
Disclaimer: Investing involves risk. Always do your own due diligence and consult a trusted financial professional before making any investing or financial decisions. Jay Peroni is a Certified Financial Planner and is part of our Christian Advisor Referral. FTMDaily is affiliated with Jay Peroni and Faith Based Investor, LLC.
---