For Platinum member Members Only (Member Login)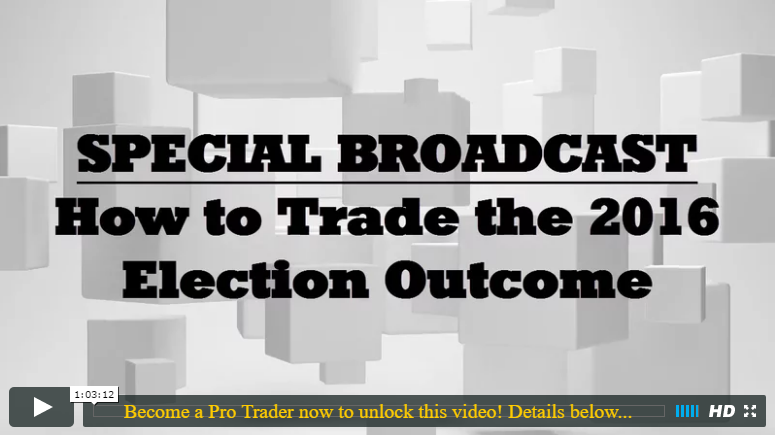 Topics Covered on this video conference call (in order)
Election Day Market Commentary. Jerry Robinson provides his signature commentary and analysis of the stock market outlook under both presidential election outcomes as voting day 2016 unfolds. Jerry also provides a list of potential buys and shorts for both election outcomes.
Eye on the Markets. Jerry shares several charts that all traders should keep an eye on today.
China Opening More Doors to U.S. Banks. China is weighing allowing banks to operate independently within China.
Platinum member Tip. One of our Platinum member members shares his favorite way to use the Nightly Trading Report to find trading ideas.
Become a Platinum member to See the Full Video Instantly
And get access to our LIVE conference call videos every Tuesday and Friday with Jerry Robinson

Choose your plan:
(Get 2 months free when you pay for the whole year!)

DISCLAIMER: The services provided in the Platinum member membership are intended only to provide information. Trading involves risk. Decisions to buy, sell, hold or trade in stocks, futures, securities, and other investments involve risk and are best made based on the advice of qualified financial professionals.