(Moneynews.com) – Gold, platinum and Brent oil will lead gains in commodities as investors seek to protect their assets and shortages emerge, according to Tony Hall, the hedge-fund manager who earned 33 percent for his clients this year.
Gold may climb 21 percent to a record $2,200 an ounce by the end of 2011, platinum may gain 10 percent and Brent could rise 26 percent to $140 a barrel in six months, said the London-based chief investment officer of Duet Commodities Fund Ltd., which manages more than $100 million of assets. Its eight-month gain compares with a mean return of 0.6 percent across commodity hedge funds tracked by HedgeFund.net and beat larger rivals such as Clive Capital LLP and Fortress Commodities Offshore Fund Ltd.
"The fear of recession, the fear of worse economic numbers is weighing on commodities and stopping gains from fundamentals from coming through," said Hall, 31, who spars as a heavyweight boxer. "We still believe in the gold story. If you believe the world is in trouble or in further economic growth disruption, then gold is a good safe haven. If you believe that the world is going to come out okay, then it's a good inflation hedge."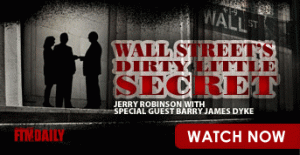 At a time when the MSCI All-Country World Index of global equities declined 9.6 percent this year, the Standard & Poor's GSCI measure of 24 commodities advanced 2.6 percent, led by silver, gold and energy.
Investors held about $431 billion in raw materials by July, an almost fivefold gain in six years, Barclays Capital says. As equity holders contend with losses of $8.5 trillion since May, speculators made their biggest wagers on higher commodity prices in almost three months in the week to Sept. 6 as they anticipated that even weaker economic growth will mean shortages.
Winning Run
Gold advanced 28 percent to $1,823.48 this year, heading for an 11th consecutive annual gain, the longest winning streak in at least nine decades. It's the second-best performer in the S&P GSCI behind silver, which rose 32 percent. Gold is trading at 45 times the price of silver, down from a multiple of 84 in 2008. Silver, the precious metal most used in industry, rose more than threefold to $40.71 since the end of that year.