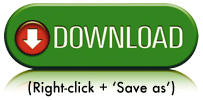 Gold, Silver Spike as U.S. Stocks Slump
Plus, an interview best-selling author, John Rubino, on when the Fed may begin tapering
Hit the play button above and read along below…
_________________________________
SEGMENT ONE
Observations and Commentary – Jerry Robinson
In segment one:
U.S. Stocks Slump… U.S. Stocks got hit hard this week with the Dow Jones posting its biggest weekly decline of the year.
Gold, Silver Soar… Meanwhile gold posted its biggest weekly gain in five weeks, gaining 5% on the week. Silver rose 14% this week, its biggest weekly gain in nearly five years.
Poor Walmart Earnings Flash Warning… Additionally, all eyes were on WalMart earnings this week. The world's largest retailer missed analyst expectations and cut its profit outlook for the rest of 2013, as executives blamed higher taxes and a slowing economy for the poor quarterly numbers.
U.S. Bonds Hit with Historic Selling Pressure… Also this week, the U.S. Treasury dept. reported over $40 billion in long-term treasurys were dumped by foreign investors. That is the largest number on record. Foreign investors continue to dump not just long term bonds, but U.S. mortgage backed securities,, U.S. corporate bonds, and even U.S. stocks.
This summer, the U.S. has experienced the worst capital outflows ever… much worse than the depths of the 2008 financial meltdown.
Soros Wagers $1.25 Billion on U.S. Stock Market Correction…Every quarter, institutional investors are required by law to file a 13F form that reveals their investing activity from the previous quarter. According to George Soros' 13F filing for the second quarter of 2013, he is bullish on Apple, bearish on gold and the S&P 500. Soros bought a put on 1,248,643 SPY units in the quarter.
---
Receive our
100% FREE

FTMDaily Daily News Briefing Free Right in Your Inbox

Hard-hitting news and insights that the mainstream media won't touch >>

No spam guarantee!

---
Precious Metals Market Update – An Interview with Precious Metals Advisor, Tom Cloud

Tom Cloud joins us for his weekly Precious Metals Update.
OVER 10 HOURS OF FREE PRECIOUS METALS INVESTING EDUCATIONAL RESOURCES HERE >>
---
SEGMENT TWO
When Will the Fed Begin Tapering? An Interview with John Rubino
In this segment, Jerry Robinson is joined by John Rubino to discuss the latest on the U.S. economy, the Dollar, and when the Fed may pull the plug on its QE3 bond-buying program.
– Visit John Rubino's website here
---
Disclaimer: Investing involves risk. Always do your own due diligence and consult a trusted financial professional before making any investing or financial decisions. Jay Peroni is a Certified Financial Planner and is part of our Christian Advisor Referral. FTMDaily is affiliated with Jay Peroni and Faith Based Investor, LLC.
---