GOLD BREAKS OUT…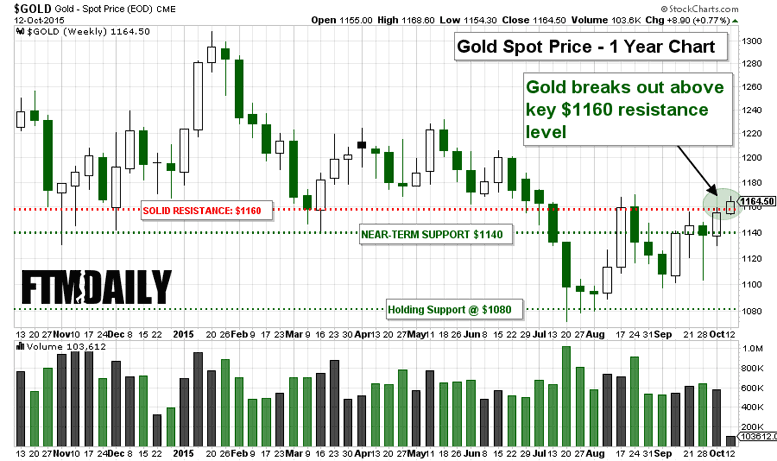 Gold Price Analysis: Key Levels To Watch
Last week, we told you in these pages that
silver soared 10%
as a supply squeeze sent coin investment demand rising to a near
30-year high
.
And while the rally continues in silver this week, it would seem that gold is now taking its turn to shine. During yesterday's trading session, the price of gold broke out above its key resistance level of $1160. This has been a particularly sticky area for gold over the last several months. If the rally can be sustained, $1160 may turn into a key support level as the yellow metal gains more buyers amid the most bearish market sentiment since the dot-com boom.
The next major test for gold may come this week as it attempts to scale above its 200 day moving average for the second time since May.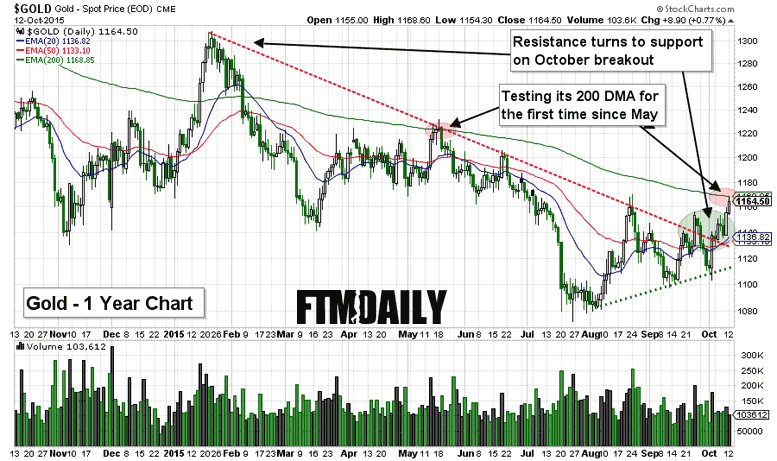 It's still too early to know if this breakout in gold is the real thing or just another fakeout. With all of the pessimism in the global economy, however, it is understandable that investors are seeking safe haven assets like precious metals. Our system will continue to monitor gold and silver prices in real-time, and I will notify our paid subscribers when the next major buy signal emerges.

View Plans and Pricing
Don't forget, if you are paid subscriber, you have access to our premium precious metals chart analysis and commentary, updated each week. Click here to view it now.
Until next time,
Jerry Robinson
P.S.
Here at FTMDaily, we specialize in providing timely investing education and trading insights to help you profit from any kind of market — up or down. If you are not currently a premium subscriber, I invite you to try out any of our premium services completely risk-free. Try any of our services and if you are not absolutely satisified, we'll provide you with a full refund, no questions asked. Isn't it time you invested in yourself? View our
plans are pricing here
.
Download Your Land Investing Blueprint
Discover The BEST Way To Make Real Estate PASSIVE INCOME
Without the Nightmares You Always Hear About…
No Renters or Tenants
No Rodents or Termites
No Renovations or Toilet Repairs
GET OUR DAILY TRADING IDEA
— Premium subscriber access only —
— Not a premium subscriber? —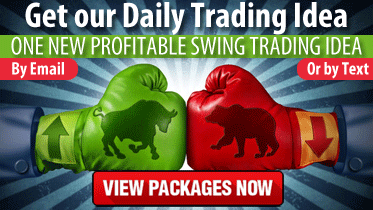 (All of our Premium services include our daily trading idea)
FTMDaily News Feed on Twitter
Tweets by @FTMDaily
Featured image courtesy of: zentilia / Shutterstock