Podcast: Play in new window | Download (Duration: 1:26:12 — 76.0MB) | Embed
What Lies Ahead in 2011 and How Hyperinflation Will Happen
Welcome to a very special 90 minute edition of Follow the Money Weekly. This week's program is a different kind of program from our regular weekly show. That is because this is our FTM Quarterly Preview show, where Jerry Robinson will take time to talk about some of the hot button topics that are the focus of the release of our Winter 2011 FTM Quarterly newsletter that was released on January 15 to all of our subscribers. On this week's program Jerry Robinson will be discussing some great investment ideas including his thoughts on gold, silver, and commodities as we head into 2011. He will also take time to answer some of YOUR questions that we often get here at our organization.
In our special guest interview, Jerry will be joined by Gonzalo Lira. Lira will explain How Hyperinflation Will Happen. Also, precious metals advisor Tom Cloud with be here with this week's Precious Metals Market Update. And finally, in this week's financial strategy segment, Retirement Specialist John Bearss will talk about the importance of creating an emergency fund.

Special Guest Interview: Gonzalo Lira (GonzaloLira.blogspot.com)
(Novelist, Filmmaker, Economic Commentator)
Gonzalo Lira is an American novelist and filmmaker living in Chile. Starting in 2010, Lira began contributing economic analysis to Zero Hedge, Seeking Alpha and Business Insider.
You can learn more at http://gonzalolira.blogspot.com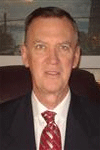 Precious Metals Market Update
Tom Cloud, Precious Metals Expert
(Turamali, Inc., President)
Thomas Cloud is the Chairman of the Board of Turamali, Inc. and has a long and successful advisory track record in both financial planning and tangible assets. His expertise as an financial counselor and thorough knowledge of the products he recommends has attracted an impressive list of individuals and major institutions from across the United States. Since 1977, Mr. Cloud has devoted his attention to all areas of tangible asset investing offering a "hands on" approach to each and every Turamali, Inc. client.
Special Segment: Financial Strategies with John Bearss
John Bearss, Tax and Retirement Specialist
(Christian Advisor Referral)
John R. Bearss is a Retirement Specialist with the Christian Advisor Referral. He has been helping clients and financial professionals understand financial strategies for 24 years..

HELP US SPREAD THE WORD! CLICK THIS BUTTON TO SHARE THIS RADIO PROGRAM WITH YOUR FRIENDS AND FAMILY.