Podcast: Play in new window | Download (Duration: 1:32:31 — 91.0MB) | Embed
The Hidden Agenda: The Truth About U.S.-Israeli Relations
On this week's program, President Barack Obama delivered a highly anticipated speech this week outlining the U.S. policy on the Middle East. The speech however contained a surprise regarding the future of Israel. I'll provide my commentary.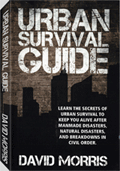 Then, in Segment Two, are you prepared in the event of a natural or manmade disaster, or even civil breakdown? In this week's special guest interview, I'll be joined in a special interview with David Morris. Morris is the author of a new book entitled, Urban Survival Guide. In the book, David teaches the basic principles that you need to know in order to stay safe after manmade disasters, natural disasters, and even breakdowns in civil order. His work has been featured through major media outlets including the Glenn Beck program. You can learn more about David, his book, and his 12 week Urban Survival course here. You won't want to miss this insightful interview.
And finally, in Segment Three, precious metals advisor Tom Cloud will be here to give us the latest on what's happening in the precious metals markets. And also, in this week's Financial Strategy segment, Retirement Specialist John Bearss tackles a question that we have been getting from many of you about pension plans.
We have a special program lined up for you today. So get ready as we have a lot to cover… You are listening to Follow the Money Weekly. The best hour in radio begins… right now!

Your Host: Jerry Robinson (Economist, Best-Selling Author) Jerry Robinson is an economist, published author, columnist, radio talk show host, and international conference speaker. Robinson has been quoted as an economic authority by USA Today, FoxNews and many other news agencies. His columns have appeared regularly in numerous print and web publications, including WorldNetDaily, Townhall, and FinancialSense. In addition, Robinson is also the Editor-in-Chief of the popular economic newsletter, Follow the Money Quarterly. He resides in Texas with his beautiful wife.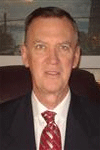 Precious Metals Market Update Tom Cloud, Precious Metals Expert (Turamali, Inc., President) Thomas Cloud is the Chairman of the Board of Turamali, Inc. and has a long and successful advisory track record in both financial planning and tangible assets. His expertise as an financial counselor and thorough knowledge of the products he recommends has attracted an impressive list of individuals and major institutions from across the United States. Since 1977, Mr. Cloud has devoted his attention to all areas of tangible asset investing offering a "hands on" approach to each and every Turamali, Inc. client.
Special Segment: Financial Strategies with John Bearss John Bearss, Retirement Specialist (Christian Advisor Referral) John R. Bearss is a Retirement Specialist with the Christian Advisor Referral. He has been helping clients and financial professionals understand financial strategies for 24 years.