Today's post is free and open to the public.
EXCLUSIVE VIDEO REPLAY
VIDEO: Sell Rosh Hashanah, Buy Yom Kippur?
Instead of our normal chart in today's post, I am sharing a few highlights from today's video conference call that was held live earlier today for our Platinum member community.
One of the highlights in the above video includes an interesting trading adage that urges stock investors to sell ahead of Rosh Hashanah (the Jewish New Year) and to buy back after Yom Kippur (the Day of Atonement.) In this video, I share how this strategy has performed over the last several years.
Next week promises to be an interesting one for the financial markets.
Watch the above video for some of my latest market insights.
If you would like to have both live and archived access to these live trading video calls held every Tuesday and Friday morning at 10am CST, simply subscribe to our powerful Profit Trakker system. We are building a wonderful trading community of individuals who desire to learn how to successfully earn income from the financial markets.
I welcome you to try out our popular trading service, risk-free. When you subscribe, you will not only unlock the full replay of today's hour-long video conference call, you will also gain access to all of our current trading ideas, powerful trading software, video training archive, and so much more! Learn more here.
I wish you a safe and prosperous weekend!
Until Monday,
Jerry Robinson
P.S. Get instant access to our entire list of new long-term buy signals and sell signals, updated every evening with our powerful Profit Trakker system. Learn more here.
Get Instant Access to FTMDaily's Monthly ETF Trend Alerts!
Wise traders and investors know that U.S. stocks are not the only game in town. Each month, our FTM Insiders get access to our powerful trend analysis on 40 global ETFs.
Whether you want to invest in Europe, Asia, or Latin America, our ETF Cheat Sheet will keep you on the right side of the market, no matter which global market you want to trade.
---
Bankruptcy of our Nation: Now in Audiobook Format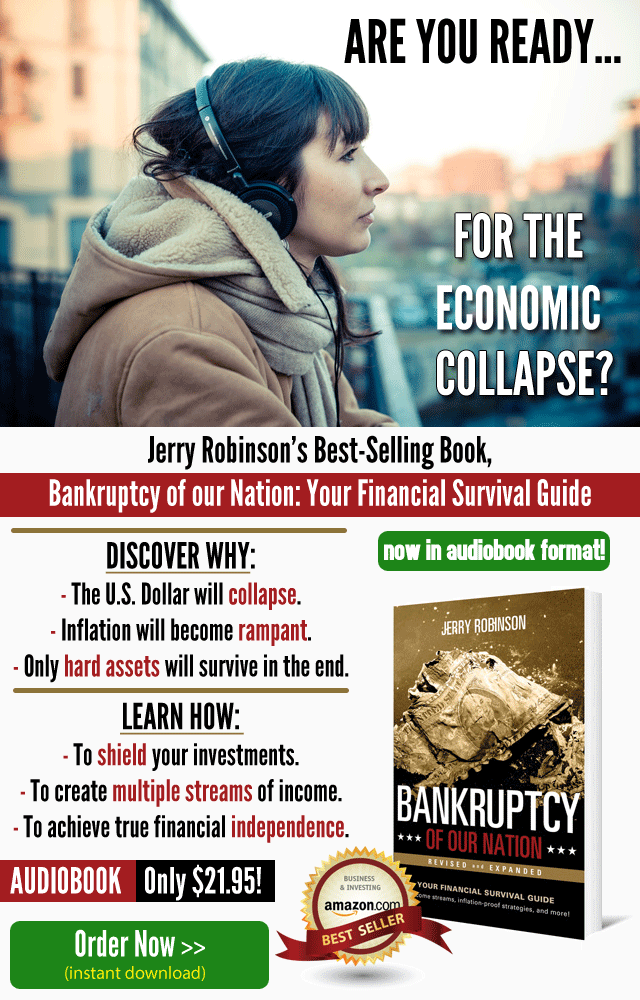 ---
— Paid subscriber access only —
View our Plans and Pricing here
---
Featured image courtesy of: enterlinedesign / Shutterstock