Tom Cloud's Precious Metals Market Update (9/29/15)
Listen to Tom Cloud's Investing Commentary
This week, Tom Cloud, precious metals expert, shares four reasons why gold prices may go up in October, as they have historically ended the month in the black. Listen to this week's entire precious metals market update with Tom Cloud above.
Have a question for Tom? Call (800) 247-2812 to speak with him directly.
NEW! Precious Metals News & Commentary
NEW! Precious Metals Trend Alerts
---
1 Year Gold Chart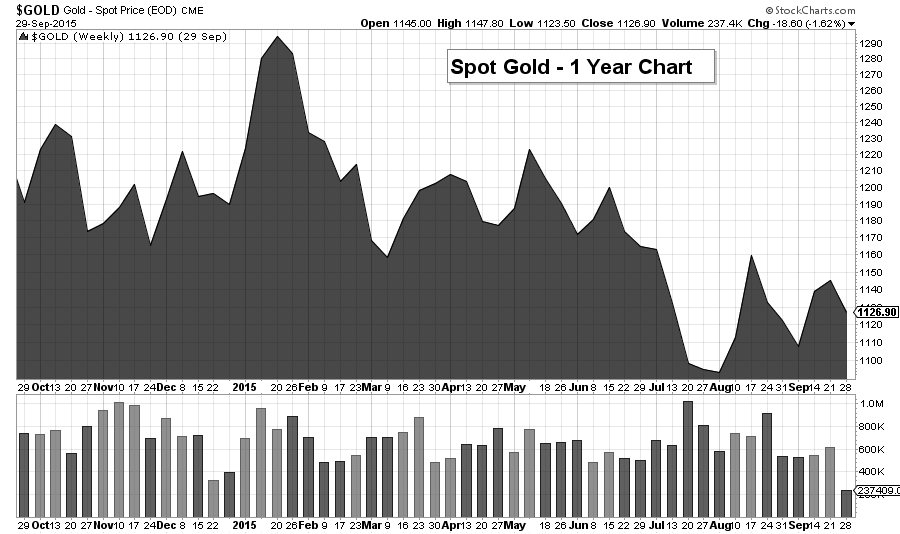 1 Year Silver Chart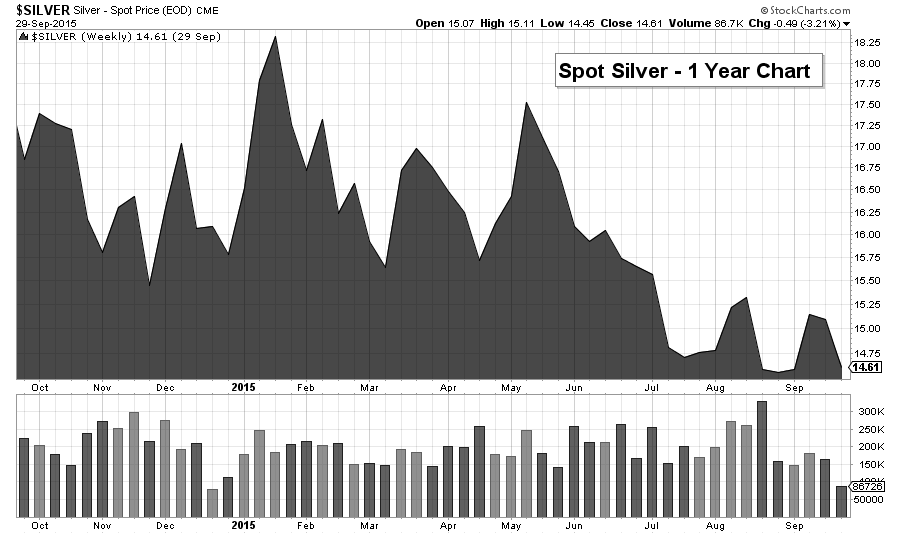 Sign up for Tom Cloud's Precious Metals Investing News Alerts
Receive a FREE Gold Investor's Kit when you sign up below.
(We will never sell or share your email with anyone.)
1 Year Palladium Chart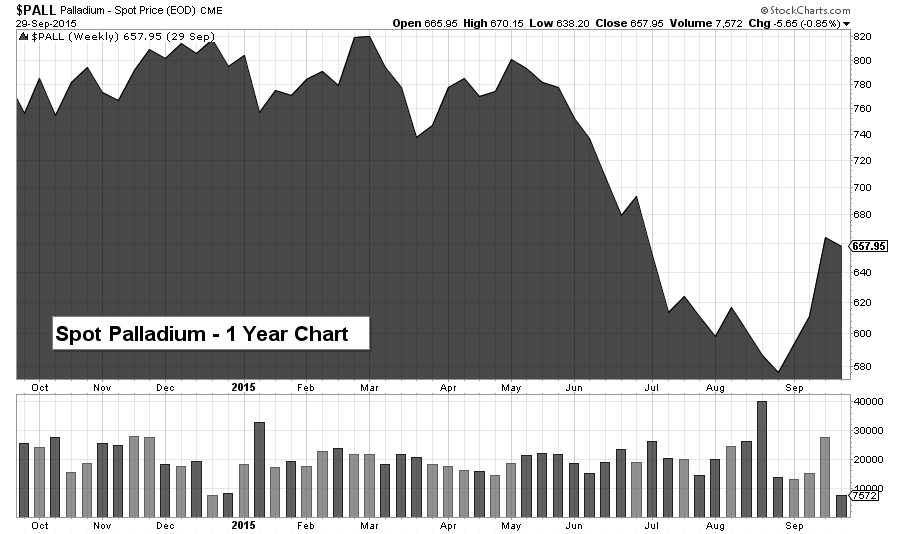 1 Year Platinum Chart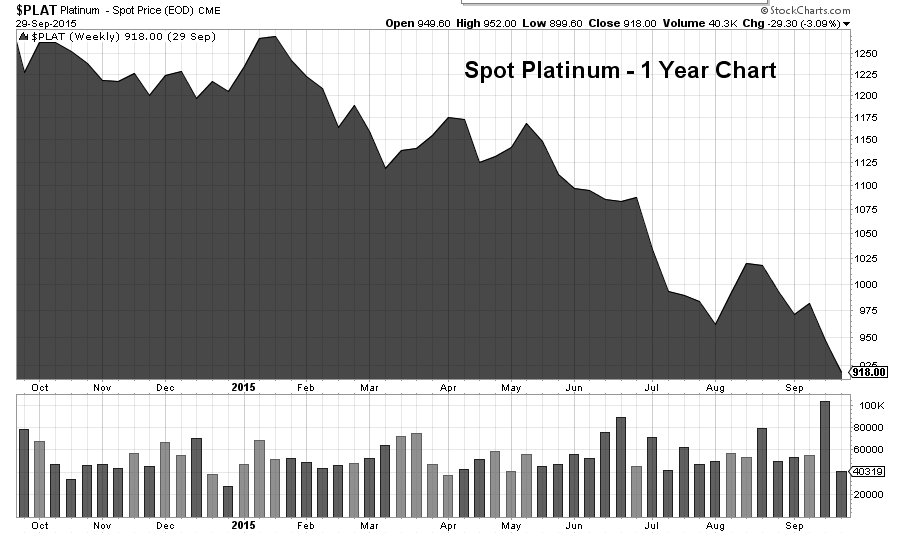 featured image courtesy of: SergeBertasiusPhotography / Shutterstock