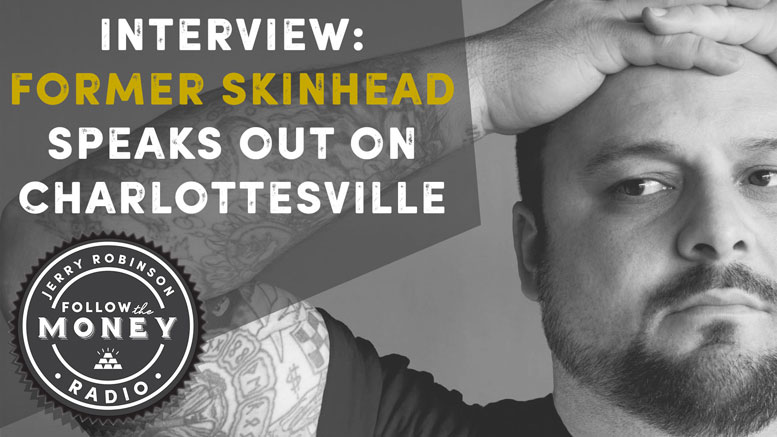 Former Neo-Nazi Speaks Out on Charlottesville Terror
Welcome to Follow the Money Radio!
In today's broadcast, Christian economist and best-selling author Jerry Robinson speaks with published author, Christian Picciolini, who has been sounding the alarm about rising racism in America for years from a uniquely qualified vantage point – he is a former leader of a white supremacist group. Also, Tom Cloud and Jerry analyze the U.S. economy and the future of gold and silver.
Listen to "Former Neo-Nazi Speaks Out on Charlottesville Terror" on Spreaker.
Subscribe
on iTunes |
Download

Segment 1: Interview with Former Neo-Nazi, Christian Picciolini
Christian Picciolini is an award-winning director and producer, published author of Romantic Violence: Memoirs of an American Skinhead, and co-founder of Life After Hate, a nonprofit helping people disengage from hate and violent extremism. In this segment, he offers Jerry a very interesting perspective of the deadly racial violence in Charlottesville last week and President Trump's concerning response.
America's institutions have been built to promote "white glory"
Where's the funding for combating American domestic terrorism?
Claims of over 300,000 armed militia men preparing for a race war
The urgent need to find common ground
The pro-segregation history of the Christian evangelical church
The vital role of the faith community
Recommended Links
Romantic Violence: Memoirs of an American Skinhead by Christian Picciolini
Life After Hate
FBI and DHS Warned of Growing Threat From White Supremacists Months Ago
Trump Slashes Grant for Group Combatting White Extremism
More about Christian Picciolini
Segment 2: Precious Metals Market Update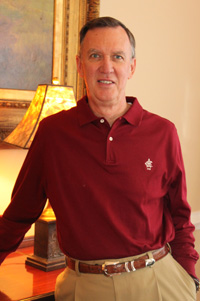 With over 40 years of market experience, precious metals expert Tom Cloud joins us for a discussion of gold and silver prices and the soaring popularity of cryptocurrency. Topics include:

LIVE Webinar with Tom Cloud on September 6th, 1pm EDT… mark your calendars! Members register here.
President Trump's inability to keep his promises
What's happened to the gold/dollar price differential?
Rumors of cryptocurrency backed by gold and silver coming out of England
The gold buying spree in Asia has boosted prices overseas
So, what's going on with silver anyway?
FREE DOWNLOAD: Precious Metals Investor's Kit
---
Call 800-247-2812 now for the best prices on gold and silver coins and receive Free Shipping & Insurance when you mention FTMDaily.
Segment 3: The Final Word
Jerry Robinson closes out today's show with heartfelt bewilderment at the "so-called Christian nation's utter impotence in the face of such evil," referring to America's deep-rooted racism. He sends out a sincere call for all to show love and not hate, with an emphasis on the timeless truth that God is love.
If you enjoyed this week's episode, please share it on Facebook, Twitter, and any other social media outlets. Help us spread the word!
One of the best ways to promote our work is to leave an honest review for Follow the Money Radio on iTunes! Ratings and reviews are extremely helpful and greatly appreciated! They do matter in the rankings of the show, and I read each and every one of them personally. Thank you for your support! See you next week!

---
Get Email Alerts From Follow the Money
Sign up to get our Podcast delivered straight to your inbox


We value your privacy and will never share your email
Recent Podcasts by Jerry Robinson
incoming searches: Jerry Robinson, Follow the Money, Charlottesville Virginia, Christian Picciolini , white supremacy, Tom Cloud, precious metals, cryptocurrency