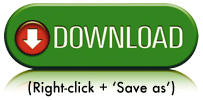 _________________________________
SHOW NOTES – Currency Investing, Corporate Governance, and Current Global Conflicts
Plus, a market update for precious metals investors
SEGMENT ONE >>
Jerry and Jennifer Robinson begin this week's show by discussing Jerry's latest article, Seven Global Conflicts That Threaten the Worldwide Financial Order. In this article, Jerry briefly covers many of the geopolitical tensions that are causing problems around the world in places like North Korea, China, Syria, and Iran.

Related Headlines
Seven Global Conflicts That Threaten the Worldwide Financial Order >>
---
Sign up to receive the FTMWeekly Podcast and Jerry Robinson's articles in your email inbox every week
---
THE ROLE OF CORPORATE GOVERNANCE IN THE ECONOMIC CRISIS: AN INTERVIEW WITH NELL MINOW >>
Nell Minow – Founder of GMI Ratings
In this segment, Jerry Robinson is joined by Nell Minow. She is the founder of GMI Ratings, a company that raises awareness about shareholder rights and provides extensive coverage of the risks affecting public companies. She has been called "the queen of good corporate governance" by BusinessWeek, and she has received the highest award in the field from the International Corporate Governance Network.
Topics include:
The importance of 'due diligence' in investing
Citibank's recent change to executive pay
The role that poor corporate governance played in the U.S. financial crisis
Apple's corporate governance
The latest on Herbalife's stock
What investors should know about the upcoming proxy season.



About Nell Minow

Visit Nell Minow's website >>
---
CURRENCY INVESTING IN THE AGE OF FIAT: AN INTERVIEW WITH AXEL MERK >>
Axel Merk- Founder of Merk Investments
In this segment, Jerry Robinson is joined by Axel Merk. He is the founder of Merk Investments and Merk Funds and manages the Merk Hard Currency Fund. He is considered one of the leading authorities on currencies in the world today.
Topics include:
The outlook for Euro
The outlook for the U.S. Dollar
The outlook for the Australian Dollar
The outlook for the Chinese Yuan
Plus, Axel provides his observations on the Federal Reserve and the European Central Bank


About Axel Merk Visit Axel Merk's website >>
---
PRECIOUS METALS MARKET UPDATE >>
Tom Cloud – Precious Metals Advisor
Tom Cloud joins the program to provide an update on gold and silver in this week's Precious Metals Market Update.

Related Headlines
Gold Ends Above $1,572; Little Help from Sequester >>
---
---
RETIREMENT MINUTE >>
John Bearss – Retirement Specialist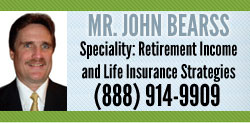 With the financial markets experiencing enormous amounts of volatility, many investors are constantly in search of less volatile investments for their nest egg. This week, John provides some wise counsel on how to handle stock market volatility in your financial plan..

Related Headlines
How to Weather Stock Market Volatility >>
How Much Money Should I Save For Retirement? >>
---
Please help us spread the word about FollowtheMoney.com on Facebook, Twitter,
and any other social media outlets.