Tom Cloud's Commentary
This week, Jerry Robinson and Tom Cloud discuss the latest trends impacting precious metals with a special focus on China. Listen to this week's entire precious metals market update with Tom Cloud above.
Have a question for Tom? Call (800) 247-2812 to speak with him directly.
No Video This Week – View Last Week's Video Below
NEW! Precious Metals News & Commentary
NEW! Precious Metals Trend Alerts
---
1 Year Gold Chart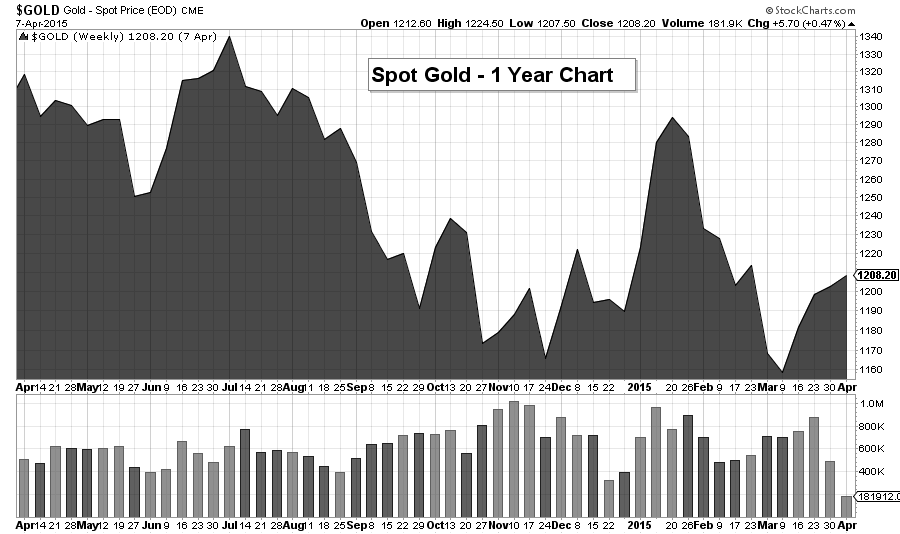 1 Year Silver Chart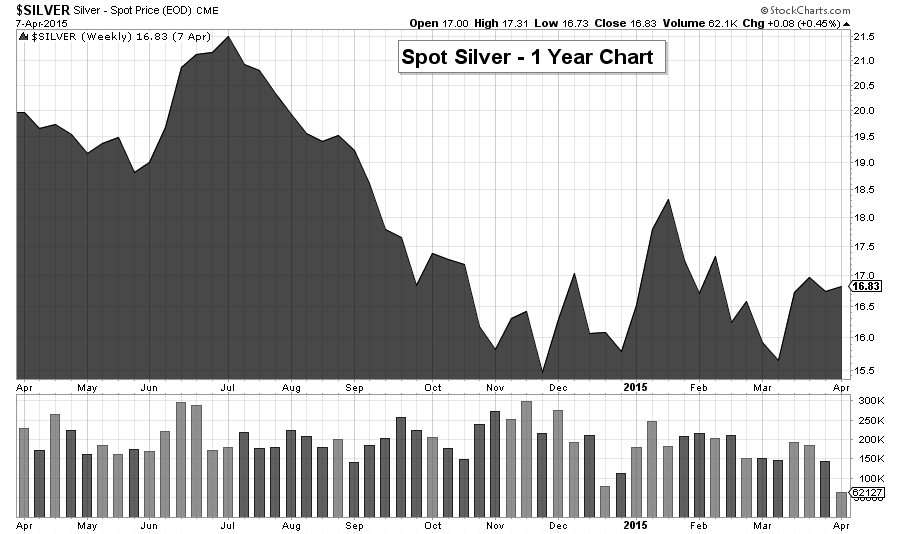 Sign up for Tom Cloud's Precious Metals Investing News Alerts
Receive a FREE Gold Investor's Kit when you sign up below.
(We will never sell or share your email with anyone.)
1 Year Palladium Chart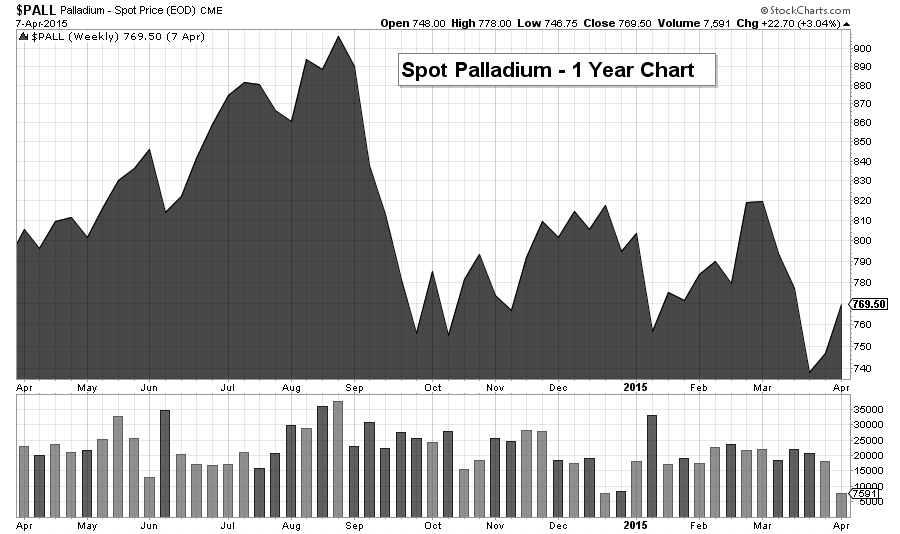 1 Year Platinum Chart