"Daily Investment Trends for the Savvy Investor"
NEW! PRECIOUS METALS TREND ALERTS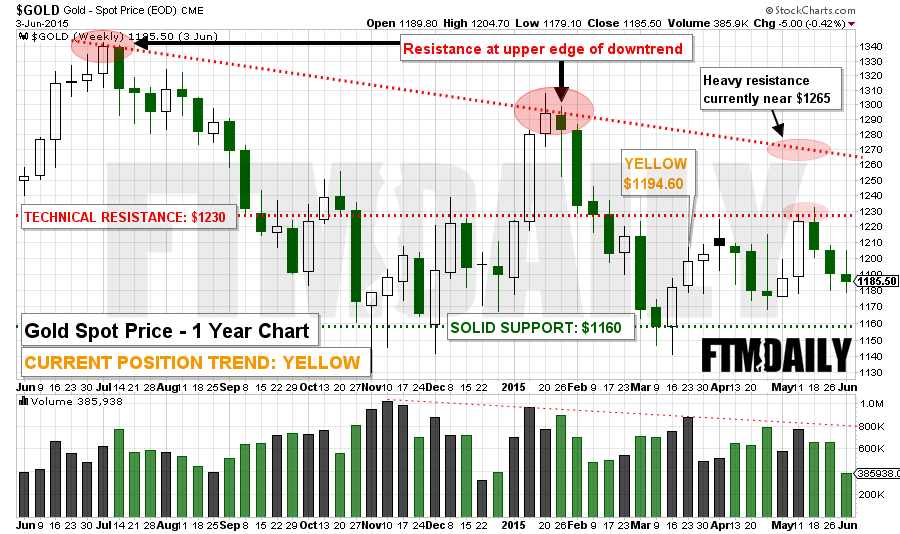 CHART: Major Buy Signal Looms on Gold
We are excited to announce the release of our new Precious Metals Trend Alerts service! All of our paid subscribers now have access to my own weekly chart analysis of gold, silver, palladium, and platinum! (If you are already an FTM Insider, click here to view these charts now.)
The above chart, which is based upon our powerful Market Barometer trend analysis method, tracks the long-term trend (which we call the "Position Trend") for gold, silver, palladium, and platinum!
GREEN= BUY
YELLOW= HOLD
RED= SELL
Every Wednesday, our paid subscribers will get access to these charts, along with any important trading commentary from me.
Would you like get access to these charts each week? If so, choose your package here, and let's get started!
Real-Time Market Update

(Courtesy of Finviz.com)
---