Podcast: Play in new window | Download (Duration: 1:06:53 — 91.1MB) | Embed
Subscribe to our RSS Feed and get the FTM Weekly Radio Show delivered each week.
Subscribe to FTMWeekly through iTunes.
Can The Tea Party Save Washington?
On this week's program, will the 112th Congress be able to tame Washington's debt and denial? I'll provide my commentary. Plus, many of the nations in the Eurozone are experiencing financial crisis. Will China really step in to help? And this week for the first time, the IMF issued bonds denominated in the Chinese Yuan currency. How will this impact the global economy? And with food prices soaring around the world, could the global food crisis be preparing to get even worse?
Plus, in this week's special interview, I'll be joined by investor and author, Trace Mayer, who will be here to discuss ways in which you can protect your personal privacy, both online and offline. As always, I'll provide my Weekly Market Report and I'll be joined in a special interview with precious metals advisor Tom Cloud. Tom will provide his Precious Metals Outlook for 2011. Finally, in this week's financial strategy segment, Retirement Specialist John Bearss will talk about the basics of creating a budget. And finally, in our Final Thought, we want to know what you think: Should Congress Raise The Debt Ceiling For the 11th Straight Time in 11 Years?
Friends, welcome to our first official program of 2011. We have a lot to cover. You are listening to the best hour in radio. This is Follow the Money Weekly radio. The program begins… right now.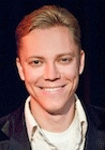 Special Guest Interview: Trace Mayer, JD (HowtoVanish.com)
(Entrepreneur, Investor, Author of The Great Credit Contraction)
Trace Mayer is an entrepreneur, investor, journalist, and monetary scientist.  He holds a degree in Accounting and a law degree from California Western School of Law.  He has also studied Austrian economics, focusing on the work of Murray Rothbard and Ludwig von Mises. You can learn more at http://www.howtovanish.com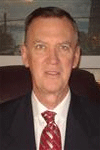 Precious Metals Market Update
Tom Cloud, Precious Metals Expert
(Turamali, Inc., President)
Thomas Cloud is the Chairman of the Board of Turamali, Inc. and has a long and successful advisory track record in both financial planning and tangible assets. His expertise as an financial counselor and thorough knowledge of the products he recommends has attracted an impressive list of individuals and major institutions from across the United States. Since 1977, Mr. Cloud has devoted his attention to all areas of tangible asset investing offering a "hands on" approach to each and every Turamali, Inc. client.
Special Segment: Financial Strategies with John Bearss
John Bearss, Tax and Retirement Specialist
(Christian Advisor Referral)
John R. Bearss is a Retirement Specialist with the Christian Advisor Referral. He has been helping clients and financial professionals understand financial strategies for 24 years..

HELP US SPREAD THE WORD! CLICK THIS BUTTON TO SHARE THIS RADIO PROGRAM WITH YOUR FRIENDS AND FAMILY.