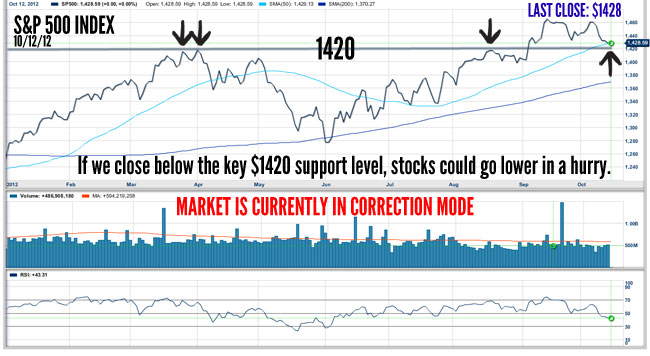 JERRY ROBINSON'S MARKET COMMENTARY
Can the S&P 500 Index Remain Above 1420 Next Week?
This week, the major indexes closed their worst five-day period in four months. Stocks are now officially in correction mode after strong and consistent outflows by institutional investors. Next week, stock investors should pay close attention to the key support level of 1420 on the S&P 500 Index. If we close below this level next week, stocks could quicken their decline. However, if stocks hold above this key support level, it will indicate tremendous strength in the markets to continue moving higher. Be advised.