Snowden blasts British government over a new report released by the Independent-UK detailing the existence of a top secret Mideast snooping operation, based upon "leaked documents."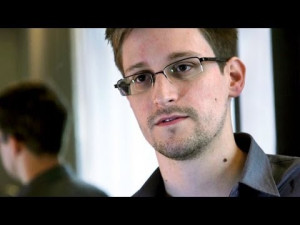 FTMDAILY – According to a new report claiming to be based upon leaked NSA documents, it has been revealed that Britain operates a top-secret communications monitoring station deep within the Middle East that is able to "intercept and process vast quantities of emails, telephone calls and web traffic on behalf of Western intelligence agencies."
This top secret spy operation, which is just a small part of Britain's larger global surveillance program known as Tempora, extracts communications data traveling through underwater fiber-optic cables within the region. The leaked documents reveal that the snooping operation is even able to intercept submarine cables as they pass through the region. Once the information is processed, it is delivered to GCHQ's headquarters in Britain and to the NSA.
According to the report, British intelligence officials are "free to target anyone who is overseas or communicating from overseas without further checks or controls if they think they fall within the terms of a current certificate."
Intelligence officials claim that this monitoring station in the Middle East is a vital part of the West's ongoing "war on terror" within the region.
You can read the full report here.
Interestingly, this report is being denied by Edward Snowden through his public mouthpiece, the Guardian. Contained within a new report released by the Guardian, Edward Snowden issued the following statement, saying:
"I have never spoken with, worked with, or provided any journalistic materials to the Independent. The journalists I have worked with have, at my request, been judicious and careful in ensuring that the only things disclosed are what the public should know but that does not place any person in danger. People at all levels of society up to and including the President of the United States have recognized the contribution of these careful disclosures to a necessary public debate, and we are proud of this record.

It appears that the UK government is now seeking to create an appearance that the Guardian and Washington Post's disclosures are harmful, and they are doing so by intentionally leaking harmful information to The Independent and attributing it to others. The UK government should explain the reasoning behind this decision to disclose information that, were it released by a private citizen, they would argue is a criminal act."
This is getting interesting as Britain appears to be leaking documents about itself, no doubt with dubious intentions. You can read Glenn Greenwald's latest report, which contains Snowden's official statement, here.