Segment 1: Illinois... Another One Bites the Dust
Segment begins at 01:03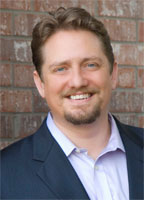 The bankruptcy of our nation is clearly evident in the current crisis facing Illinois. Jerry Robinson reveals our individual culpability in America's spending problem with surprising and disturbing statistics.
Illinois is not alone; many states are likely to follow
The new reality of diminishing U.S. power in the global economy
Americans owe $1 trillion (with a "T") in credit card debt!
The "Amazon" effect: Where's the inflation?
The inevitable rise in interest rates… and the doomed debtors
What can you do to solve your own financial problems?
Recommended Links
Illinois careens into financial meltdown – and not even the lottery is safe
Bankrate Survey: Just 4 in 10 Americans have savings they'd rely on in an emergency
5 Facts That Prove Americans Are Terrible at Managing Money
Amazon Has at Least One Fed Official Rethinking Inflation
Five Levels Of Financial Freedom
Bankruptcy of Our Nation by Jerry Robinson
Jerry Robinson Discusses The Consumption Trap On Financial Survival Radio
The Day I Woke Up From The Consumption Trap
Want Proof That America Is Bankrupt? Watch This Video
PODCAST: How To Achieve Financial Security
JOIN US: TRY ANY OF OUR MEMBERSHIPS COMPLETELY RISK-FREE!
With the best satisfaction guarantee you will find on the web.

Segment 2: The Precious Metals Market Update
Segment begins at 13:25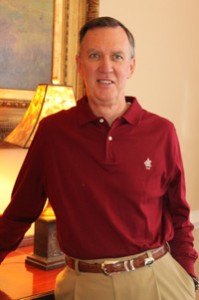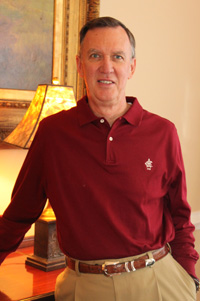 With over 40 years of market experience, precious metals expert Tom Cloud brings us his perspective of what lies ahead for gold and silver. Topics include:

The new legislation being drafted in the Senate
Singapore forges ahead with ethereum
Is a new Fedcoin in our future?
The mounting financial crisis in Europe
Record-breaker: The stock market is at over 30x earnings!
Request your free Gold Investors Kit now
---
Call 800-247-2812 now for the best prices on gold and silver coins and receive Free Shipping & Insurance when you mention FTMDaily.
Segment 3: The Final Word with Jerry Robinson
Segment begins at 23:20
Jerry closes out today's show by challenging us to closely and honestly examine our use of money. Are we spending it on what is truly important to us? Beginning a charitable giving plan will provoke us to think about our money in a brand new way.
Recommended Links
Create a Charitable Giving Plan