Podcast: Play in new window | Download (Duration: 18:29 — 12.9MB) | Embed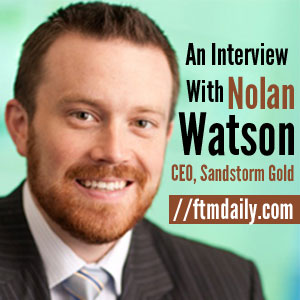 An Interview with Nolan Watson (CEO, Sandstorm Gold Ltd)
When I first stumbled across the name Nolan Watson a few years ago, he was the Chief Financial Officer at one of the most innovative companies in the gold and silver mining space: Silver Wheaton.
What made him unique was that he was only 26 years old. This made him the youngest CFO at a billion dollar company on the New York Stock Exchange. His intellect and knack for the mining business drove him to build Silver Wheaton to one of the largest silver streaming companies in the world.
I would also later discover that not only was he one of the top executives at Silver Wheaton, but he was the very first employee hired at the company.
Nolan has quite a story at such a young age. I won't go all into it here. If you want to learn more about him, check out his Wikipedia profile here.
He is one of Canada's top rising stars and is considering one of the brightest young minds in the mining industry.
In 2008, Watson struck out on his own to launch two companies: Sandstorm Gold Ltd. and Sandstorm Metals and Energy.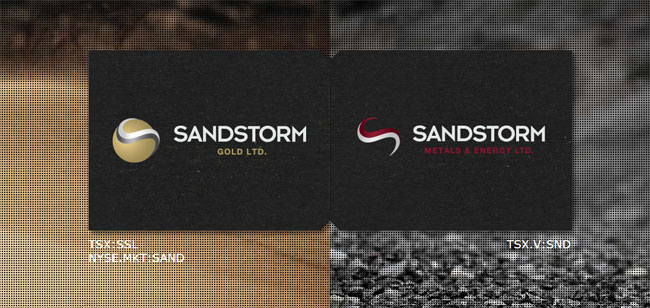 During this interview, Watson explains the future of the gold and silver streaming business, the latest deals that are in the works, and how he achieved great success at such an early age.
Enjoy the interview!
Disclosure: FTMDaily.com has owned Sandstorm Gold Ltd. in the P.A.C.E. Investment Portfolio and Jerry Robinson personally owns shares of Sandstorm Metals and Energy.
WATCH: Precious Metals Investing 101