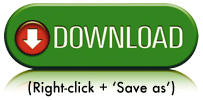 _________________________________
SHOW NOTES – All Eyes on Stocks as Historic Rally Continues
Plus, an interview with economist James K. Galbraith
SEGMENT ONE
Stock Trading Insights
In Segment One, Jerry discusses his latest webinar with Jay Peroni, CFP.

JERRY'S CONFERENCE CALL: Macro Update and Stock Investing Ideas (Subscribers only)
---
SEGMENT Two
Global Macro Update
In Segment Two, Jerry provides a brief look at some of the most important global markets to identify the existing trends. These include:
[table "" not found /]
Want access this type of information from Jerry Robinson? Become an Gold member today for only $9.95 and get members-only access to Jerry's latest insights!
---
ALSO ON THE SHOW >>
A Landmark Study on Inequality: In Segment three, Jerry is joined by James K. Galbraith, a professor at the Lyndon B. Johnson School of Public Affairs and at the Department of Government, University of Texas at Austin. Dr. Galbraith presents the latest economic research from his book, Inequality and Instability: A Study of the World Economy Just Before the Great Crisis. While Jerry ultimately disagrees with Dr, Galbraith's conclusions, his findings are worthy of debate.
Four Ways to Increase Financial IQ: In this week's Retirement Minute, John Bearss shares the importance of financial literacy along with four ways that Americans can become more financially savvy. View the Retirement Minute Archive.
Tom Cloud on Vacation : Our regular weekly Precious Metals Market Update with Tom Cloud will resume next week. Visit our Precious Metals Investor Education Center here.
---
Sign up to receive the FTMWeekly Podcast and Jerry Robinson's articles in your email inbox every week
---