Podcast: Play in new window | Download (Duration: 32:46 — 60.0MB) | Embed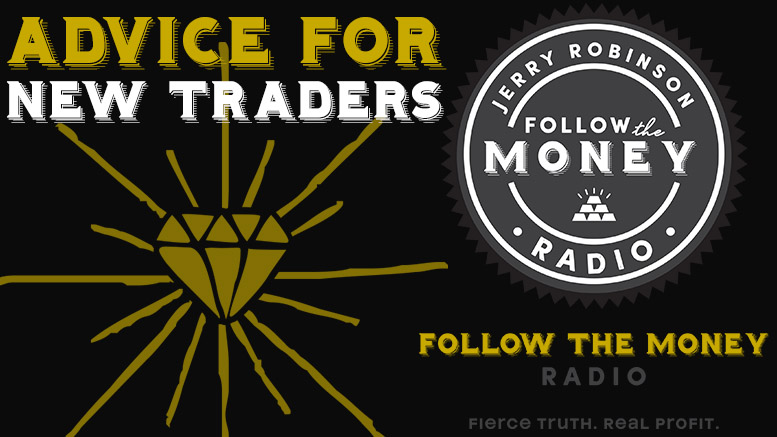 My Advice for New Traders
Welcome to this week's edition of Follow the Money Radio!
In this week's broadcast, Jerry Robinson shares the single most important factor in trading success, along with the need to have concrete trading rules and
stick to them
. Also, precious metals expert Tom Cloud shares the latest news in gold and silver.>
Subscribe
on iTunes |
Download

Segment 1: The Most Important Factors in Trading Success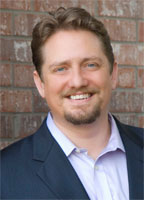 In this segment, Jerry stresses the importance of developing a rules-based trading system and faithfully honoring it. Highlights include:
Psychology makes up 60% of a trader's success rate
The definition of true trading success (might surprise you!)
The hazard of emotional extremes
The wildly undisciplined Western mind
The high cost of trader impatience
Wise traders are "very picky traders"
The essential element of consistency
MARCH SPECIAL SAVINGS

: JOIN OUR TRADING COMMUNITY FOR ONLY $1!
Use Coupon Code: MARCHSPECIAL

Recommended Resources
Follow the Money Trading Software
Paper Trading through optionshouse
Follow the Money PODCAST: Learn the Basics of Online Stock Trading
Follow the Money CHART: This May Be Why You Are Losing Money Trading Stocks
Follow the Money PODCAST: How to Achieve Financial Security
Segment 2: The Precious Metals Market Update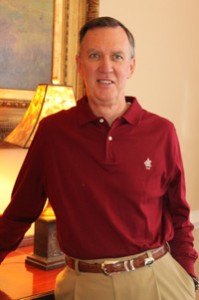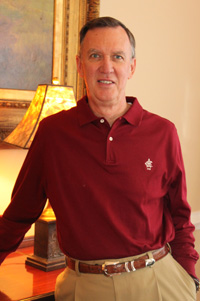 With over 40 years of market experience, precious metals expert Tom Cloud brings us his perspective of what lies ahead for gold and silver. Topics include:

U.S. inflation rate has doubled in last 3 months

Marketwatch: Fed rate hike a forgone conclusion
Elections in the Netherlands and France...why they matter
Is a brief reprieve ahead for badly battered bonds?
Request your free Gold Investors Kit now
---
Call 800-247-2812 now for the best prices on gold and silver coins and receive Free Shipping & Insurance when you mention FTMDaily.
Segment 3: The True Church of Jesus Christ
In this week's final word, Jerry contrasts the current image of the American church with the Christlike attributes that Jesus calls His true followers to embrace and manifest to others.
Want more of Jerry Robinson's Bible teaching? Join Jerry's 6-week Bible teaching series every Thursday at 10am CST. Reserve your Seat now! Be sure to register (even if you can't make the live teaching) to receive the replay video.
If you enjoyed this week's episode, please share it on Facebook, Twitter, and any other social media outlets. Help us spread the word!
One of the best ways to promote our work is to leave an honest review for Follow the Money Weekly on iTunes! Ratings and reviews are extremely helpful and greatly appreciated! They do matter in the rankings of the show, and I read each and every one of them personally. Thank you for your support! See you next week!

---
Join the FTMDaily Community
Sign up to get the FTMDaily Podcast delivered straight to your inbox


We value your privacy and will never share your email
Recent Podcasts by Jerry Robinson
incoming searches: Jerry Robinson, gold, silver, Tom Cloud, Follow the Money, trading rules, trading psychology, patience, winning mindset, Fed, interest rate hike, European elections
image credit: Shutterstock