---
Inside this Issue
---

"Profiting From the Coming Paper Money Collapse"
The just-released FOMC minutes reveal intense discussion about how to taper the asset purchase program without spooking the market.
BOJ's Chief Kuroda is upbeat on global outlook and claims Japan's recovery is on track…
The European Central Bank is considering a smaller-than-normal cut in the deposit rate if officials decide to take it negative for the first time, according to two people with knowledge of the debate.
PERONI: "This innovative recreation company is worth a closer look."
Sudden drop in the precious metal on the day it emerges that a UK regulator is investigating alleged rigging of the price raises questions about the market.
The People's Bank of China said the country does not benefit any more from increases in its foreign-currency holdings, adding to signs policy makers will rein in dollar purchases that limit the yuan's appreciation.
View the Investor Wire Archive >>
U.S. Financial Markets
Real-time Gold and Silver Prices
Precious Metals Market Update with Tom Cloud
AUDIO TRANSCRIPT: "This is Tom Cloud with the Midweek Precious Metals Market Update. This week has been very uneventful as we've seen the price continue to go down after the figures came out on Friday that stated that 204,000 jobs were created when the experts had predicted 120,000. For those of you on my email blast, you received Paul Craig Roberts, the head of the treasury under Ronald Reagan, statement of how the numbers were wrong, and there was not even 120,000 jobs created." KEEP READING >>
---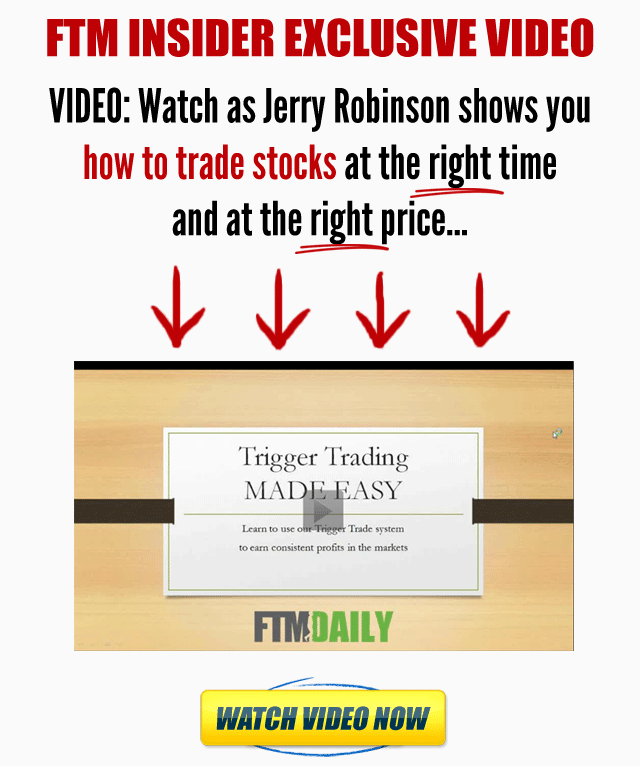 Not an FTM Insider? Learn more here.
---

"World News Headlines That We Are Tracking"
While China has clocked double digit GDP expansion for about 30 years, the more advanced US economy has been merely crawling.
A US congressional advisory panel sounded a warning Wednesday about China's military buildup, predicting Beijing could possess the largest fleet of modern submarine and combatant ships in the western Pacific by 2020.
"The adage about 'the enemy of my enemy is my friend' is playing out over Iran."
---


"Archiving the Rise of Big Brother and the Fall of the Republic"
"If not resistance, shouldn't there at least be outrage?"
The United States and its key intelligence allies are quietly working behind the scenes to kneecap a mounting movement in the United Nations to promote a universal human right to online privacy.
The phone, internet and email records of UK citizens not suspected of any wrongdoing have been analysed and stored by America's National Security Agency under a secret deal that was approved by British intelligence officials, according to documents from the whistleblower Edward Snowden.
Department of Defense Conducting Military Training Exercises Over Phoenix
Many people report seeing lots of helicopters flying around over central Phoenix and surrounding areas.
Nordstrom, Family Dollar and Home Depot have admitted to using the controversial technology that's raising concerns among privacy experts.
View the Liberty Wire Archive >>
---

Broadcast Every Saturday Morning – Hosted by Jerry Robinson
Topic: On this week's program, Jerry Robinson reports on the connection between the markets new all-time highs and the Federal Reserve's unprecedented stimulus efforts.
Read Show Notes >>
Download Now >>
(Right click link above and 'save as' to your device)
Other Listening Options
---

"Daily Investment Trends for the Savvy Investor"
You are attempting to view premium content for subscribers only. If you are a subscriber, log in here. If you are not currently subscribed, you can learn more here.
View the Daily Chart Archive >>
---

"A Daily Stock Trading Idea for Short-Term Traders"
You are attempting to view premium content for subscribers only. If you are a subscriber, log in here. If you are not currently subscribed, you can learn more here.
Enter the Trading Room to View all Trading Activity >>
Not a subscriber? Learn more here >>
---


"A Daily Dose of Financial Wisdom from God's Word"

"Poor is he who works with a negligent hand, but the hand of the diligent makes rich."
Proverbs 10:4
---
---