FTMDAILY'S 'TOP 10 LIST'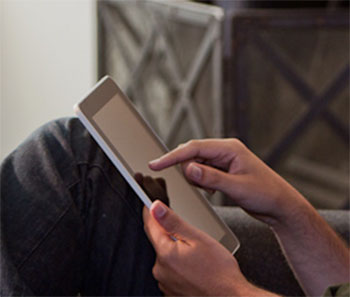 FTMDaily's Top 10 Apps for Investors in 2014
From stock trading and charting to collecting rent online, apps can make your life easier… if you select the right one.

by Jennifer Robinson, FTMDaily Managing Editor
With over 375,000 apps to choose from on the iPad alone, it can be a daunting task to find the most useful and beneficial apps to use as an investor. If you are like most investors, you probably don't have time to wade through all the duds in order to find the best, so we did the hard work for you. This month, we rolled up our sleeves and closely examined dozens of investing apps in order to find the most useful online tools. We kept in mind that not everyone is a stock investor, so we have included apps for precious metals investing, currency investing, real estate, and even budgeting.
Our Top Apps for Investors
1. Bloomberg. Our top general purpose app for stock investors, Bloomberg features customizable news, videos, stock portfolio tracking, and more. You can drill down on currencies, ETFs, commodities, futures, and bond markets as well. No matter which portable device you use to get online, Bloomberg has you covered. It is available on the iPhone, Blackberry, Windows Phone, Android, Samsung, Nokia, iPad, and Android Tablets. Stock information, including related news stories and price data, is available for the past five years. The app is free, so what's not to love about this gem for investors. Cost: FREE
2. StockTouch. This app features a unique heat map view of U.S. stocks and ETFs, as well as global stocks. You can alter the way it sorts the stocks between market capitalization, percentage gains, volume, and alphabetical. You can also view statistical modes by price change, volume, vs S&P 500, and vs its own sector. We found this to be a great overall visual app for investors looking for a way to view many of the largest stocks and ETFs all in one screen. Cost: FREE
3. KCast Gold Live! This precious metals app is brought to you by Kitco, the popular website for all things gold and silver. The free app displays real-time price quotes for gold, silver, platinum, palladium, and rhodium, copper, and crude oil. You can also overlay one to 10-year technical charts of the metals complete with daily price, 14-day moving average, and 200-day moving average. If you are doing historical research, KCast allows you to search the London Fix metal prices all the way back to 1968. As a bonus, you get news, videos, and one of my personal favorites, foreign currency quotes and technical charts. This app is very easy to use. Cost: FREE
4. ChartIQ. Technical traders will love this charting app. Simply type in your ticker symbol and you are ready to go. View candlestick, bar, line, or wave charts; overlay the chart with various indicators including MACD, RSI, moving averages, stochastics, and volume data. You can even add trendlines, annotations, rays, segments, and zig zags. You can save your view so that you don't have to re-draw your lines and statistics again on each stock. Furthermore, you can share your chart via Stocktwits or with a permanent URL. The basic charting is free, but the more advanced trader may want to consider some of the various upgrades and paid packages. Cost: FREE; $8/month and up for premium plans
5. Etrade. This is literally an all-in-one app, assuming you have a brokerage account or IRA with Etrade. Not only can you get real-time price quotes for virtually any stock, ETF, mutual fund, or option, but you can buy and sell them on the same app with a couple of swipes. The Etrade app also lets you fund your trading account via quick transfer from a bank account. One of my favorite features is the alert system in which you can set up email notifications to be sent to you once a stock reaches a certain price… this is a great feature if you are a short-term trader or a long-term investor looking to enter a stock at a certain price level. Cost: FREE
6. Nutshel. I would never leave out those fundamental analysts out there. I was personally trained in fundamental stock analysis in college, although I now rely upon a combination of fundamental and technical analysis when investing. Nonetheless, an app called Nutshel is a great tool for researching financial statements and ratios for an individual stock. The app can help you detect potential red flags, including bankruptcies and frauds. The app also provides you with a list of company events that you can instantly add to your calendar. This app gives you five free stocks to analyze before requiring you to upgrade to a paid plan. Cost: $4.99/mo or $39.99/yr
TOP APP FOR BUDGETING. Check: Bills & Money is the all-in-one app to help you stay on your budget and avoid banking late fees, bounced checks, overdrafts, and lapses in coverage. You can add bank accounts, bills, credit cards, investments, insurance and more by entering your online account login for each (or you can enter a bill manually for those you pay by cash or check). My favorite features include the "due-date calendar", bill history, and the "where your money's going" report. The app saves you time by reminding you that a bill is due and allows you to pay it directly within the app itself. Lastly, Check alerts you when any unusual or large purchases are made and will also let you know when your bank funds are running low.
Cost: FREE
Top Apps for Landlords
1. DocuSign Ink. This very powerful and widely used app allows individuals to sign documents electronically from any device. Eliminate fax machines and the old "scan and email" technique by utilizing e-signatures for your rental real estate business (or any business for that matter). E-signatures are legal and enforceable in court, as even the IRS uses them. The way DocuSign Ink works is fairly simple. You simply upload your document from Word, Excel, PDF, or other format, type in the recipients email address, and send for the signature. There is a free (but limited) version, but if you request more than 5 signatures, you will need to upgrade to the $15/mo plan. Your tenants or contractors may sign unlimited documents using the app at no charge to them. Cost: FREE
2. AroundMe. If you are an aggressive real estate investor, you are constantly searching for good deals. The problem is that sometimes your search may take you into unfamiliar parts of town or in a completely different city or state. AroundMe is a very helpful app that delivers local information to your device, complete with distance, phone numbers, directions, and turn-by-turn GPS navigation (powered by Scout by Telenav). A completely free app for iPad and iPhone, AroundMe provides search results for 17 different categories including banks, gas stations, parking, restaurants, and "nearby". It also has a feature called "Augmented Reality," with which you can see a real-world view of your surroundings right on your screen. Cost: FREE
3. Cozy. While not exactly an app yet, Cozy (www.cozy.co) is an online software system that allows landlords and tenants to streamline the application process and monthly rent payments. Free for tenants and $9/mo per unit for landlords, Cozy eliminates paper checks through the mail and reduces the occurrence of landlords having to collect at the front door (nobody likes doing that!). Whether you are a landlord with multiple properties or just invest in real estate part-time, we think Cozy is a great solution for bringing the landlord/tenant relationship into the 21st century. Cost: FREE for tenants; landlords pay monthly
There you have it… our top 10 favorite apps for investors in 2014. Since we cannot possibly test out every investing app on the market, we would appreciate you sharing any investing or financial apps that you have found particularly useful. You can share your ideas by leaving a comment below.
Jerry Robinson's Revolutionary Stock Trading System

---
We Are On Vacation This Week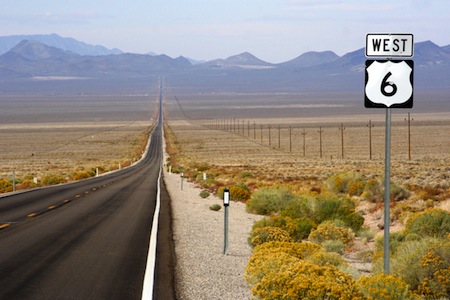 We are on vacation this week. Our regular FTMDaily Briefing, complete with news headlines and daily charts, will resume on March 3. However, we will continue providing our daily trading idea for FTM Insiders. Have a great week!
Inside this Issue
---

"Preparing — and Profiting — From the Coming Collapse"
View the Investor Wire Archive >>
(Subscribers Only)
U.S. Financial Markets
Real-time Gold and Silver Prices
Precious Metals Market Update with Tom Cloud
---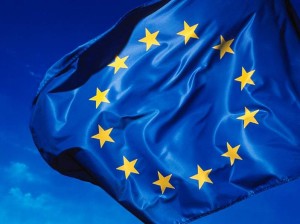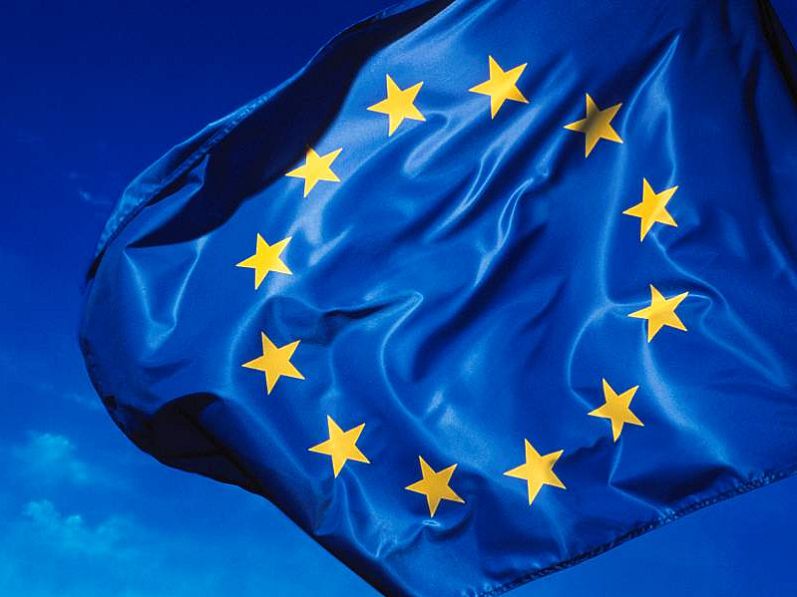 PODCAST: The Case for Europe
Broadcast Every Saturday Morning – Hosted by Jerry Robinson


Topic: On this week's episode, Jerry Robinson provides his thoughts on European integration and why he believes the euro is here to stay.
Read Show Notes >>
Download Now >>
(Right click link above and 'save as' to your device)
Other Listening Options
---

"Archiving the Rise of Big Brother, the Erosion of Personal Liberty, and the Fall of the Republic"
View the Liberty Wire Archive >>
(Subscribers Only)
---

"A Daily Stock Trading Idea for Short-Term Traders"
— Subscribers Only —
Enter the Trading Room for Today's Daily Trading Idea >>
View our Trading Performance >>
Not a subscriber? Learn more here >>
---


"A Daily Dose of Financial Wisdom from God's Word"

"Whoever loves money never has money enough; whoever loves wealth is never satisfied with his income. This too is meaningless."
Ecclesiastes 5:10
---
---