TEHRAN'S 'MESSAGE TO AMERICA'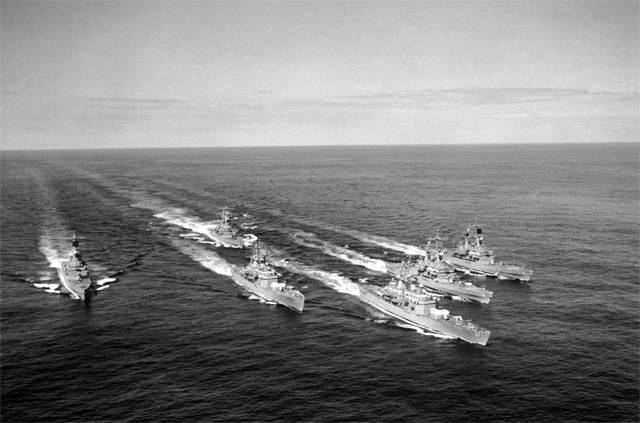 Iranian Warships 'Ordered to Advance' on U.S. Maritime Borders
Iranian warships have been ordered to approach U.S. maritime borders in the Atlantic Ocean for the first time, according to a senior Iranian naval commander.
The mission of the naval fleet, which will reportedly last for three months, is to send a "message." What's the message? That Iran has grown weary of Washington's "beefed up naval presence in the Persian Gulf." Iran, of course, is referencing the presence of the U.S. Navy's 5th fleet in Bahrain, just across the Persian Gulf from Iran.
This is the just the latest provocation between Washington and Tehran in recent days.
– On Friday, Iranian state TV ratcheted up its anti-American rhetoric by running a documentary showing a computerized re-enactment of Iran's drones and missiles being launched on Israeli and U.S. targets. In particular, the video showed the Iranian military bombing Tel Aviv, Haifa, the Ben Gurion Airport and the Dimona nuclear reactor. The video also showed the Iranian military carrying out simulated strikes on a U.S. aircraft carrier and other U.S. military targets in the Persian Gulf. Later, another Naval commander vowed to sink U.S. warships.
– In a speech this weekend, Iranian Supreme Leader, Ayatollah Ali Khamenei, blamed Iran's hostile stance toward the U.S. on Washington's "controlling and meddlesome attitude."
Stay tuned…
---
Inside this Issue
---

"Profiting From the Coming Paper Money Collapse"
U.S. stock investors pulled a record $24 billion out of stocks and placed $15 billion into bond funds last week.
Extraordinary measures used by the Treasury to keep under the debt ceiling "are likely to be exhausted in less than three weeks," Lew said today in a letter to House Speaker John Boehner, a Republican from Ohio.
Domestic production seen by 2017 with exports to follow…
Bitcoin has plunged more than 8 percent after a Tokyo-based exchange halted withdrawals of the digital currency, citing technical malfunction.
Cache of personal and financial details stolen and sold to rogue traders as Barclays now faces unlimited fines for not protecting customer information.
Chinese investors bought out a record 120 European companies in 2013, many of them German or British companies, according to a report by Ernst & Young.
Congressional Budget Office: "Beyond 2017, CBO expects that economic growth will diminish to a pace that is well below the average seen over the past several decades [due in large part to] slower growth in the labor force because of the aging of the population."
View the Investor Wire Archive >>
U.S. Financial Markets
Real-time Gold and Silver Prices
Precious Metals Market Update with Tom Cloud
---

"World News Headlines That We Are Tracking"
Washington has publicly rebuked China for its role in creating tensions within the Pacific region and is warning that additional U.S. military forces are on stand-by and will be sent to the region if Beijing presses ahead with a declaration of a new air defense zone in the South China Sea.
Clashes have erupted between Israeli forces and worshippers on the Temple Mount…
A "deal" is apparently getting close…
Observers fear that the stage is being set for another civil war…
The Australian government has confiscated passports in an effort to prevent attacks by returning fighters.
The Swiss people have voted to reintroduce limits on immigration in a stinging rebuke of the Swiss government, Swiss industry, and especially the EU.
The memory project is part of President Barack Obama's BRAIN initiative, which funds research that seeks to find treatments for some of the most common brain disorders, such as Alzheimer's and brain injury.
U.S. intelligence is warning of the dangers of shrinking resources and experts say the world is 'standing on a precipice'
The region, which has historically suffered a large earthquake every 150 years on average, remains well overdue for the "big" one.
Let's talk about America's REAL drug problem: Prescription drugs.
---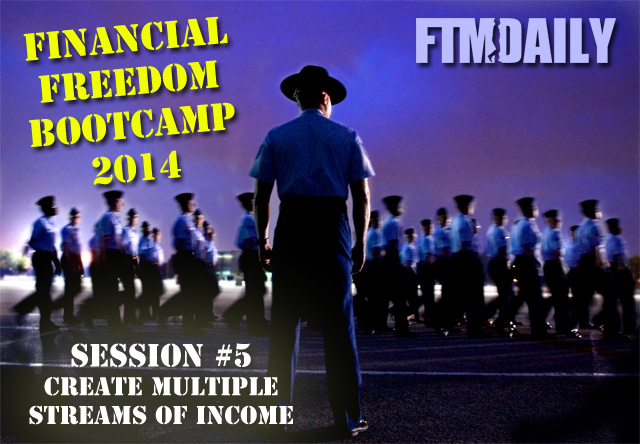 Broadcast Every Saturday Morning – Hosted by Jerry Robinson
Topic: The time to become financial prepared has never been greater than in 2014. Let's talk about how YOU can become financially free.
Read Show Notes >>
Download Now >>
(Right click link above and 'save as' to your device)
Other Listening Options
---


"Archiving the Rise of Big Brother, the Erosion of Personal Liberty, and the Fall of the Republic"
America is a great land and lures immigrants worldwide, yet record numbers of U.S. citizens and permanent residents are giving up their citizenship or residency.
"The official currency of the Russian Federation is the ruble. Introduction of other monetary units and money substitutes is prohibited."
The new plan will supposedly be used to clamp down on large-scale tax evasion.
Signs of a coming European "bail-in?"
Instead of searching for actual criminals, Kentucky State Police will be on the lookout for people who eat while they drive as part of Operation RAID, which will include checkpoints targeting "distracted drivers."
View the Liberty Wire Archive >>
---

"Daily Investment Trends for the Savvy Investor"
You are attempting to view premium content for subscribers only. If you are a subscriber, log in here. If you are not currently subscribed, you can learn more here.
View the Daily Chart Archive >>
---

"A Daily Stock Trading Idea for Short-Term Traders"
— Subscribers Only —
You are attempting to view premium content for subscribers only. If you are a subscriber, log in here. If you are not currently subscribed, you can learn more here.
Enter the Trading Room to View all Trading Activity >>
View our Trading Performance >>
Not a subscriber? Learn more here >>
---


"A Daily Dose of Financial Wisdom from God's Word"

"He who is generous will be blessed, for he gives some of his food to the poor."
Proverbs 22:9
---
---