'PAY WITH YOUR HAND'
New Vein Scan Payment System Lets You Pay For Things With The Palm Of Your Hand
We are all aware that technological advances are changing everything. And now, a new financial technology, called Pulse Wallet, is allowing customers to make in-store payments with the simple wave of their hand. The new technology works by linking a person's credit and debit cards to the vein patterns underneath the skin in your hand. To make a payment, you simply place the palm of your hand over the device. Within a few seconds the system will automatically charge your credit card on file, which customers can instantly track on their mobile devices. The electronic device actually photographs a person's unique vein pattern just below the skin and requires blood flow, making it more secure than similar fingerprint technologies.
The new payment system goes on sale this month. Select retailers in New Jersey will be testing out the new system in a beta program for the next three to six months. However, mass production of the new devices is set to begin this Spring.
Similar biometric palm-scanning technologies have been introduced in recent years, but none have been as promising as Pulse Wallet. In a world concerned with identity theft and financial fraud, these types of solutions will no doubt be embraced by the public. However, these new biometric scanning technologies will be inevitably infiltrated by both the NSA, and rogue regimes around the world. These new advances in monetary technology are ripe for abuse by out-of-control governments and hackers. Regardless, it's time to get ready as it appears nothing can stop the cashless society, which is now upon us.
---
Inside this Issue
---

"Profiting From the Coming Paper Money Collapse"
U.S. stocks surged on Thursday on waning concerns over stagnant economic growth.
Prices have gained 2.9 percent this year as turmoil in emerging markets, slowing economic growth and stimulus cuts by the Federal Reserve reignited demand for haven assets.
The last time these types of outflows occurred, the Nikkei ended up losing 55% over the next 18 months.
West Texas Intermediate crude headed for a fourth weekly increase as stronger-than-forecast economic data in the U.S. bolstered the outlook for oil demand in the world's biggest consumer of the commodity.
"Around the world, financial services are the single biggest driver for new revenue for postal operators, and the conditions may be ripe for similar success for the U.S. Postal Service."
Come 2015, Keurig is aiming to put its home-brewing business on ice — all with a little help from one of the biggest beverage brands on the planet, Coca-Cola.
The effects of inhaling nicotine vapor are not totally understood, but there is no evidence to date that it causes cancer.
More layoffs planned as the global brand suffers ongoing financial losses.
View the Investor Wire Archive >>
U.S. Financial Markets
Real-time Gold and Silver Prices
Precious Metals Market Update with Tom Cloud
---

"World News Headlines That We Are Tracking"
"If you continue on this destructive path, you will ensure your everlasting disgrace in Jewish history for bringing calamity upon the Jewish people."
The chief of U.S. intelligence said Tuesday China's aggressive pursuit of territorial claims in the seas of East Asia is driven by a sense of historical destiny and is causing great concern among countries in the region.
The harder the Europhiles push toward a greater political union, the more their efforts are being resisted.
In the latest controversial move, the new government in Berlin is seeking to secure a major defense deal with Saudi Arabia.
The project, dubbed the Billion Dollar Map, will unlock the true worth of Africa's mineral wealth.
It will be the most powerful laser ever created, and could give researchers incredible new insights into how the cosmos was created.
"A human observer with normal vision, if standing on Mars, could easily see Earth and the moon as two distinct, bright evening stars."
The pyramid, which predates the Great Pyramid of Giza, is one of seven for which its function remains a mystery
---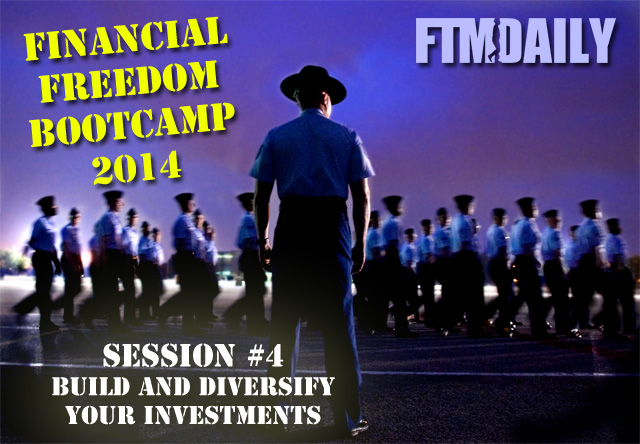 Broadcast Every Saturday Morning – Hosted by Jerry Robinson
Topic: The time to become financial prepared has never been greater than in 2014. Let's talk about how YOU can become financially free.
Read Show Notes >>
Download Now >>
(Right click link above and 'save as' to your device)
Other Listening Options
---


"Archiving the Rise of Big Brother, the Erosion of Personal Liberty, and the Fall of the Republic"
It wasn't only Chancellor Angela Merkel's mobile phone that was on the NSA's target list. New German media reports claim the US spy agency also tapped Gerhard Schröder's phone calls in the run-up to the 2003 Iraq war.
Here are 11 sure signs you've been hacked and what to do in the event of compromise.
The Obama administration is reportedly in negotiations with Moscow right now to share financial information of American citizens with the Russian government.
A new report from NBC News – based on documents leaked by Edward Snowden – document that Britain's GCHQ spy agency has carried out cyber false flag attacks.
"I don't understand how a reasonable person would think that this behavior is acceptable."
Orwell would be proud…
View the Liberty Wire Archive >>
---

"Daily Investment Trends for the Savvy Investor"
You are attempting to view premium content for subscribers only. If you are a subscriber, log in here. If you are not currently subscribed, you can learn more here.
View the Daily Chart Archive >>
---

"A Daily Stock Trading Idea for Short-Term Traders"
— Subscribers Only —
You are attempting to view premium content for subscribers only. If you are a subscriber, log in here. If you are not currently subscribed, you can learn more here.
Enter the Trading Room to View all Trading Activity >>
View our Trading Performance >>
Not a subscriber? Learn more here >>
---


"A Daily Dose of Financial Wisdom from God's Word"

"And to make it your ambition to lead a quiet life and attend to your own business and work with your hands, just as we commanded you…"
1 Thessalonians 4:11
---
---