EARN 'RENT' ON YOUR STOCK PORTFOLIO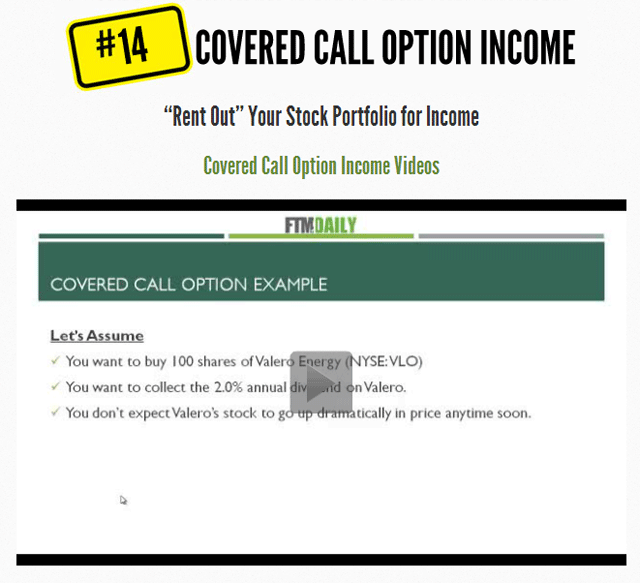 New Video Explains How to Use Covered Call Options to Generate Consistent Cash Flow
The latest online course from FTMDaily's Income University is all about using Covered Call Options to generate a consistent cash flow. Most people do not know that they can 'rent' out their stock portfolio for steady cash flow each and every month. In this latest course, Jerry Robinson, and his team of financial experts, explain this little known income strategy in full detail. This is a subscriber-only course. Subscribers, click here to view the latest course. Not a subscriber? Click here to learn more about our popular Income University, where we teach 22 different ways that you can create income both now and in retirement.
---
Inside this Issue
---

"Profiting From the Coming Paper Money Collapse"
Silver prices, which jumped the most in more than four months Wednesday, may extend a rally Thursday as signs that the U.S. economy is slowing boosted the appeal of haven assets.
Tax season is upon us, and the growing complexity of the tax code makes it easier than ever to make a mistake on your return.
The U.S. Energy Information Administration reports that Asian investment in the Americas has risen dramatically in the past five years.
CVS executives said the move will cost the company $2 billion a year in lost sales.
Top bankers running 'damage control' after two weeks of sudden declines erase $3 trillion in value from global stocks.
The average rate on a 30-year fixed-rate mortgage was 4.47% last week, down from 4.52% the week before.
View the Investor Wire Archive >>
U.S. Financial Markets
Real-time Gold and Silver Prices
Precious Metals Market Update with Tom Cloud
---

"World News Headlines That We Are Tracking"
U.S. State Department blasts new Israeli plan to build 558 homes in east Jerusalem.
Astronomers have discovered that Polaris, the north star, has suddenly reversed two decades of dimming and is now getting brighter – and nobody is sure why.
The UN has said that the Vatican should "immediately remove" all clergy who are known or suspected child abusers.
Tensions continue to rise in Asia Pacific.
LDS Church president Thomas Monson allegedly made misleading representations of the Mormon faith to two British men to induce them to pay annual tithe money to the church.
---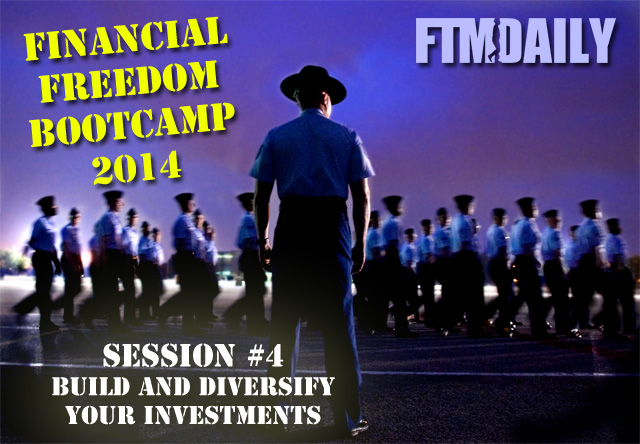 Broadcast Every Saturday Morning – Hosted by Jerry Robinson
Topic: The time to become financial prepared has never been greater than in 2014. Let's talk about how YOU can become financially free.
Read Show Notes >>
Download Now >>
(Right click link above and 'save as' to your device)
Other Listening Options
---


"Archiving the Rise of Big Brother, the Erosion of Personal Liberty, and the Fall of the Republic"
Post Office joins other federal agencies stockpiling over two billion rounds of ammo.
Just when you thought Google Glass couldn't get any creepier…
As Americans have grown increasingly comfortable with traditional surveillance cameras, a new, far more powerful generation is being quietly deployed that can track every vehicle and person across an area the size of a small city, for several hours at a time.
Former wrestler and Minnesota Gov. Jesse Ventura says he has gone "off the grid" in Mexico to avoid drones knowing where he is.
The Obama administration's Treasury Department and former IRS official Lois Lerner conspired to draft new 501(c)(4) regulations to restrict the activity of conservative groups in a way that would not be disclosed publicly, according to the House Committee on Ways and Means.
Richard Engel reported last night on NBC that all visitors to the Sochi Olympics are getting hacked as soon as their electronic devices connect to any Russian network:
View the Liberty Wire Archive >>
---

"Daily Investment Trends for the Savvy Investor"
You are attempting to view premium content for subscribers only. If you are a subscriber, log in here. If you are not currently subscribed, you can learn more here.
View the Daily Chart Archive >>
---

"A Daily Stock Trading Idea for Short-Term Traders"
— Subscribers Only —
You are attempting to view premium content for subscribers only. If you are a subscriber, log in here. If you are not currently subscribed, you can learn more here.
Enter the Trading Room to View all Trading Activity >>
View our Trading Performance >>
Not a subscriber? Learn more here >>
---


"A Daily Dose of Financial Wisdom from God's Word"

"For what does it profit a man to gain the whole world, and forfeit his soul?"
Mark 8:36
---
---