FED STAYS THE COURSE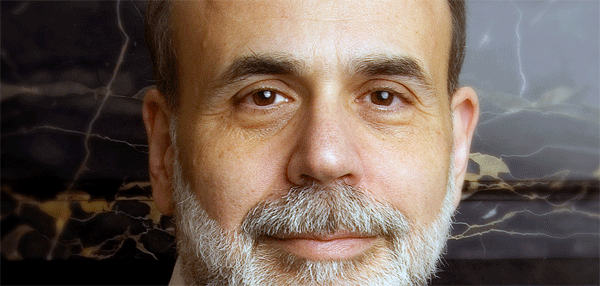 Federal Reserve Announces Another $10 Billion Cut to QE3; Stocks Plummet While Gold Jumps
The Federal Reserve failed to surprise the markets today after announcing their unanimous decision to continue cutting their current money-printing campaign, known as QE3, by another $10 billion per month. This brings the Fed's monthly bond purchases down to $65 billion in February from $75 billion in January. The Fed was apparently unfazed by last month's dismal U.S. unemployment report and totally ignored the recent price dip impacting emerging markets over the last couple of weeks. This was Ben Bernanke's final policy meeting after eight tumultuous years as Fed chief. Tomorrow, he will hand the reins over to Janet Yellen. Stocks reacted negatively to both the tapering news, and negative profit forecasts, with all three of the major U.S. indices falling by over 1%. Meanwhile, gold prices rose over 1% on the Fed decision.
---
Inside this Issue
---

"Profiting From the Coming Paper Money Collapse"
Jon Hilsenrath weighs in on today's Fed's announcement.
Bill Fleckenstein says that when stocks do finally decline, they could drop by 30 percent.
Bloomberg reports that one of Russia's top 200 lenders has introduced a complete ban on cash withdrawals until next week.
View the Investor Wire Archive >>
U.S. Financial Markets
Real-time Gold and Silver Prices
Precious Metals Market Update with Tom Cloud
---

"World News Headlines That We Are Tracking"
Light arms supplied by the United States are flowing to "moderate" Syrian rebel factions in southern Syria after U.S. secretly approves funding for months of further deliveries.
U.S. Defense officials express public concern over China's development of new high-speed missile.
Palestinian officials have said they could not tolerate even a single Israeli soldier patrolling their future state, though they have acknowledged that some transition period would most likely be required as part of any future peace deal.
Eminent British scholars have challenged the government to release a cache of secret files dating back almost 400 years that they say could spur a reappraisal of some contentious episodes of British colonial history and the Cold War.
The temple was probably dedicated to the goddess Fortuna.
---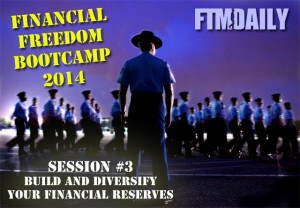 Broadcast Every Saturday Morning – Hosted by Jerry Robinson
Topic: The time to become financial prepared has never been greater than in 2014. Let's talk about how YOU can become financially free.
Read Show Notes >>
Download Now >>
(Right click link above and 'save as' to your device)
Other Listening Options
---


"Archiving the Rise of Big Brother, the Erosion of Personal Liberty, and the Fall of the Republic"
"The end result is not more security but less."
New information made public by Edward Snowden reveals that the governments of the United States and United Kingdom are trawling data from cellphone "apps" to accumulate dossiers on the "political alignments" of millions of smartphone users worldwide.
Officials at the Consumer Financial Protection Bureau are conducting a massive, NSA-esque data-mining project collecting account information on an estimated 991 million American credit card accounts.
View the Liberty Wire Archive >>
---

"Daily Investment Trends for the Savvy Investor"
You are attempting to view premium content for subscribers only. If you are a subscriber, log in here. If you are not currently subscribed, you can learn more here.
View the Daily Chart Archive >>
---

"A Daily Stock Trading Idea for Short-Term Traders"
— Subscribers Only —
You are attempting to view premium content for subscribers only. If you are a subscriber, log in here. If you are not currently subscribed, you can learn more here.
Enter the Trading Room to View all Trading Activity >>
View our Trading Performance >>
Not a subscriber? Learn more here >>
---


"A Daily Dose of Financial Wisdom from God's Word"

"The naive believes everything, but the sensible man considers his steps."
Proverbs 14:15
---
---