GOLD COIN DEMAND SKYROCKETS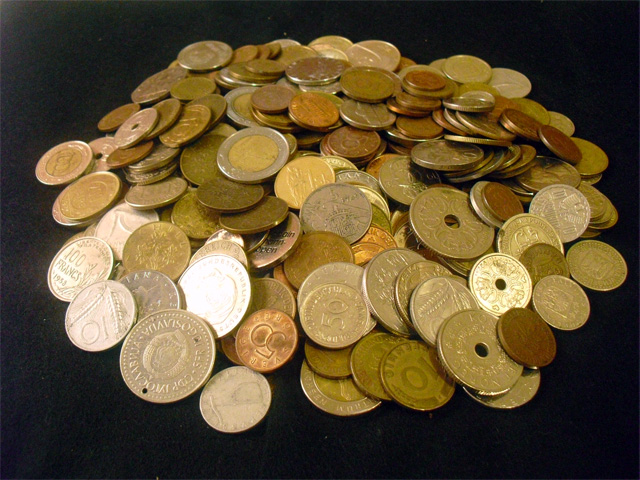 After suffering a massive 28% loss last year, gold prices have begun to rebound in 2014 as investors are eager to scoop up the yellow metal at a steep discount. Strong global demand has helped gold rally for five straight weeks, which is the longest such streak since September 2012. And now a new report reveals that sales of gold coins have become so strong in recent weeks that many global mints are struggling to keep up with demand — despite manufacturing gold coins as fast as they can. According to Bloomberg:
"Austria's mint is running 24 hours a day as global mints from the U.S. to Australia report climbing demand for gold coins… Austria's Muenze Oesterreich AG mint hired extra employees and added a third eight-hour shift to the day in a bid to keep up with demand. Purchases of bullion coins at Australia's Perth Mint rose 20 percent this year through Jan. 20 from a year earlier. Sales by the U.S. Mint are set for the best month since April, when the metal plunged into a bear market."
The report also adds:
"The U.S. Mint, the world's largest, sold 89,500 ounces so far this month. The Austrian mint that makes Philharmonic coins, saw sales jump 36 percent last year and expects "good business" for the next couple of months, Andrea Lang, the marketing and sales director of Austria's Muenze Oesterreich AG, said in an e-mail.

"The market is very busy," Lang said. "We can't meet the demand, even if we work overtime."
FTMDaily believes that precious metals will resume their uptrend in 2014 as more investors demand exposure to the under-owned asset in their own portfolios. Precious metals are on sale. And based upon the strong demand we are currently witnessing, the next major leg up in gold and silver is still in the warm-up phase.
Precious Metals Market Update with Tom Cloud
---
Inside this Issue
---

"Profiting From the Coming Paper Money Collapse"
Investors are still unsettled over falling currencies in emerging nations.
Fed officials begin their two-day policy meeting today.
Gold shipments to China from Hong Kong rose to a record in 2013 as bullion's slump attracted buyers in the world's second-largest economy.
In a first, working-age people now make up the majority in U.S. households that rely on food stamps – a switch from a few years ago, when children and the elderly were the main recipients.
View the Investor Wire Archive >>
U.S. Financial Markets
Real-time Gold and Silver Prices
---

"World News Headlines That We Are Tracking"
Perhaps if the U.S. intelligence community spent as much time tracking foreign nuclear threats as they do monitoring the cellphones of U.S. citizens, we wouldn't have this problem.
Ukraine's justice minister has threatened to call for a state of emergency after anti-government activists seized the justice ministry in Kiev on Sunday.
Thieves broke into a small church near Rome over the weekend and stole a container of the blood of the late Pope John Paul II.
A Gary, Ind., mother of three claims demons caused her 12-year-old daughter to levitate and her 9-year-old son to walk on a hospital ceiling — accounts supported by medical personnel and police officials, according to a shocking report.
---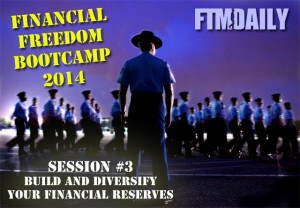 Broadcast Every Saturday Morning – Hosted by Jerry Robinson
Topic: The time to become financial prepared has never been greater than in 2014. Let's talk about how YOU can become financially free.
Read Show Notes >>
Download Now >>
(Right click link above and 'save as' to your device)
Other Listening Options
---


"Archiving the Rise of Big Brother, the Erosion of Personal Liberty, and the Fall of the Republic"
US and UK spy agencies target user data from smartphone apps including age, location and sexual orientation.
Claims U.S. government officials want to assassinate him for leaking secret documents about the NSA's collection of telephone records and emails.
View the Liberty Wire Archive >>
---

"Daily Investment Trends for the Savvy Investor"
You are attempting to view premium content for subscribers only. If you are a subscriber, log in here. If you are not currently subscribed, you can learn more here.
View the Daily Chart Archive >>
---

"A Daily Stock Trading Idea for Short-Term Traders"
— Subscribers Only —
You are attempting to view premium content for subscribers only. If you are a subscriber, log in here. If you are not currently subscribed, you can learn more here.
Enter the Trading Room to View all Trading Activity >>
View our Trading Performance >>
Not a subscriber? Learn more here >>
---


"A Daily Dose of Financial Wisdom from God's Word"

"The reward of humility and the fear of the Lord are riches, honor and life."
Proverbs 22:4
---
---